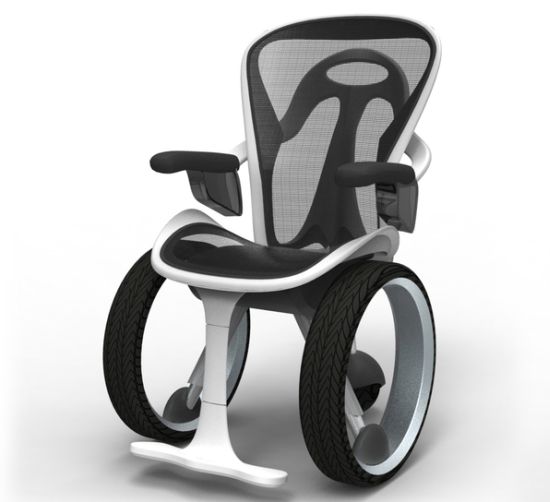 One of the most amazing, comfortable and advanced wheelchair imagined is the one you see pictured above. The brainchild of the Philippine based designer Neilson Navarrete who looked up to Audi R8 to take inspiration, the concept is surely to change the perception we have about Wheelchair. Design wise, the wheelchair is a true representative of Audi R8 form and matches the technological advancements that German brand is known for.
As eye catching as Audi R8, the wheel chair has ergonomic slipcovers for patient to sit comfortably and transparent compartment under armrest to store little things like books and food. The skeleton of the concept is made of fiberglass and extensive use of light rubber plastic in its making help make it lightweight.
The most prominent of its features are its two wheels sans spokes. Wheels are connected with two arms that pivot in the main body of the chair. The third round wheel at the rear end not only makes it more stable but also enhances its maneuverability. The wheelchair can either move with the help of a motor located beneath the seat or mechanically by pushing it. The wheel chair is available in various patters, solid and metallic colors as well as graphic pattern and perforated leather.