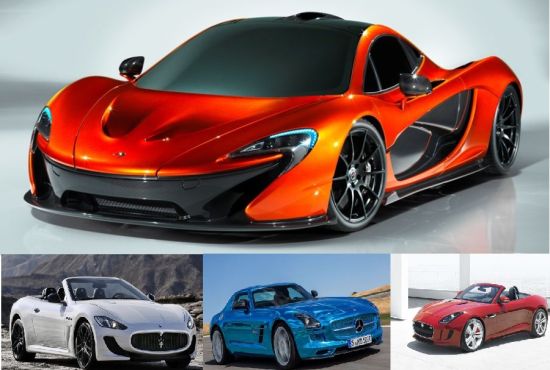 Paris Motor Show is an arena for the automakers from all over the world to flex their muscles. The show is full of new vehicles that include new cars and concepts that are launched or to enter the production anytime soon. This year too, the show witnessed wraps going off to some of the most amazing cars from the echelons of the auto world. Here, we are presenting a list of vehicles that are best among the lot. Hit past the jump to check them out.
McLaren P1 supercar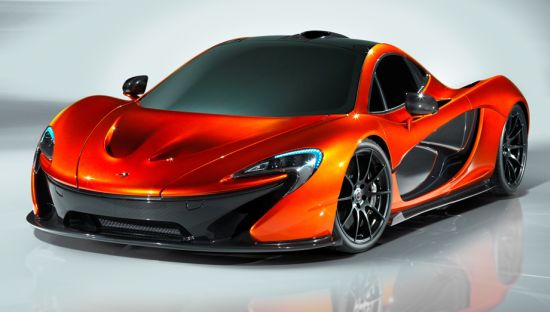 As the McLaren P1 has been revealed at 2012 Paris Motor Show, there are no powertrain or price details made available as of now. Since, we already have McLaren MP4-12C with 3.8-liter V8 engine capable of generating 616hp and a 443 lb-ft of peak torque, rumors suggest that P1 may get a refined version of the same engine but with a peak output of around 963hp. The McLaren P1 is to come in left hand drive setup only and will have a power to weight ratio of over 600bhp per ton. Expected to go on sale in the last quarter of 2013, P1 will be lighter than MP4-12C and is expected to cost somewhere between £700k and £800k. All the details of the supercar are expected to come by the spring of 2013.
Bentley Continental GT3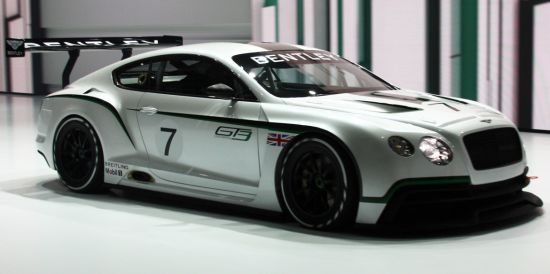 Bentley presented the newest member of Bentley family at Paris Motor Show, the Bentley Continental GT3 concept. The Continental GT3 is concept in names only as its debut makes Bentley's return to the motorsports it's but to become a reality. Based on the Bentley Continental GT speed, GT3 is the fastest road-going car that British luxury automaker has ever produced. GT3 concept has a rear-drive chassis and flaunts wider fenders, center-locking wheels, newly redesigned front as well as rear bumper and huge rear spoiler to meet the race car needs. No technical details are available at this moment of time.
2013 Jaguar F-Type sports car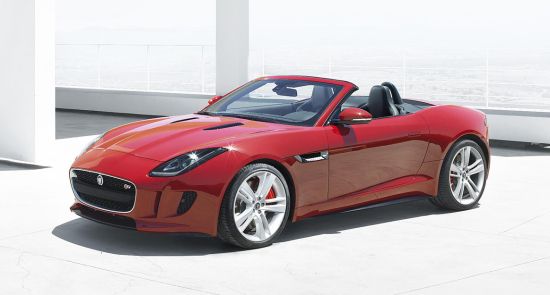 Jaguar unveils the F-Type, the successor of E-type at Paris motor show this year. Jaguar F-Type is to come with two 3.0-liter V6 engines and a more powerful 5.0-litre V8 options wherein the entry level V6 will generate a total of 335bhp and will get from 0-62mph in 5.3 seconds, before touching a top speed of 161mph. The second 3.0-liter V6 engine option is not only powerful but also quicker with a peak output of 375hp. It takes merely 4.9 seconds to touch 62mph mark from a standstill and has a top speed of 171mph. The most powerful S version to have a V8 engine developing a cool 488hp and 461lb ft of peak torque to sprint from zero to 62mph in just 4.5 seconds, en route to a top speed of 186mph. Jaguar F-Type convertible to hit the UK dealerships by May next year, followed by a coupe version somewhere in 2014. The pricing for the entry level Jaguar F-type is to start from £58,500 and the V8 variant is to cost somewhere close to £79,950.
Mercedes-Benz SLS AMG Electric Drive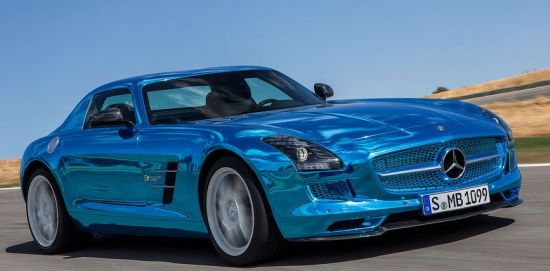 Mercedes-Benz presented at Paris Motor Show what can really mark the SLS AMG's conversion from a gas-guzzler to a zero emission electric car. Christened as Mercedes-Benz SLS AMG Electric Drive, the car is more powerful than V8 powered SLS AMG.  Electric Drive is propelled by four electric motors – one for each wheel – that collectively put 740hp and 1000Nm of peak torque, which makes it the most powerful AMG ever produced. Electric motors are powered by 60kWh lithium-ion battery pack that enables the Mercedes-Benz's SLS AMG EV to sprint from 0-100km/h in just 3.9 seconds, with its speed electronically controlled at 250km/h. Deliveries of the electric SLS AMG to start in July 2013 and the asking price is a massive €416,500 in Germany.
2013 Porsche Cayenne S Diesel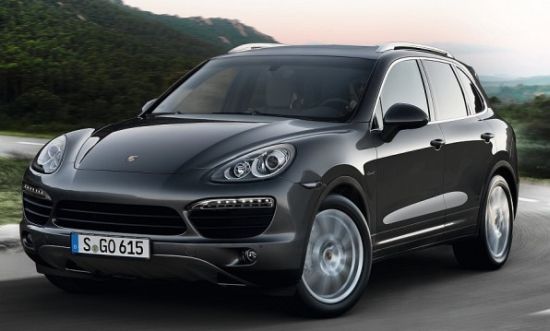 Paris Motor Show this year saw the wraps going off to Cayenne S with most powerful diesel powerplant that any Porsche car is ever offered with. Featuring now an Audi soured twin-turbocharged 4.2-liter diesel V8, in place of a V6 engine, that generates a total of 382hp and 626 pound-feet of peak torque, which is 142 hp and 220 pound-feet of torque more in comparison to standard Cayenne with V6. Engine is mated to 8-Speed Automatic transmission that enables the 2013 Porsche Cayenne S Diesel to sprint from 0-62mph in 5.7 seconds before touching a top speed of 155mph. It returns a fuel economy of 28 miles on a single gallon of fuel and can cover 745miles on a single tank of fuel. However, this more powerful version won't be made available in US and fans in the States have to settle down with 3.0 liter V6 engine with 240-hp and 406 pound feet of torque. New Cayenne Diesel will hit the European market early next year and will cost €77,684, approximately $100k.
2013 Maserati GranCabrio MC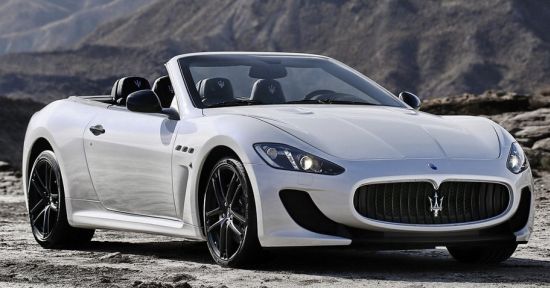 Meserati reveals GranTurismo MC Stradale coupé based GranCario MC at Paris Motor Show. The seventh edition in GranTurismo lineup comes with the same 4.7-liter V8 engine found in its predecessor. Engine is rated at 454bhp and 384lb ft of peak torque and is connected with six-speed ZF automatic gearbox. Meserati GranCabrio MC differs considerably from Stradale coupe as the latest model features large boot-lid spoiler in body color or in carbonfiber finish, newly designed front and rear bumpers, hood air vents, deep rear diffuser, boot lid spoiler, new alloy wheels and the biggest one, however, is MC is a four-seater car in comparison to two-seater Stradale coupé. Maserati GranCabrio MC to reach UK dealerships early next year with an asking price in access of £103,875 which is the price of current GranCabrio Sport.
Refreshed Nissan 370Z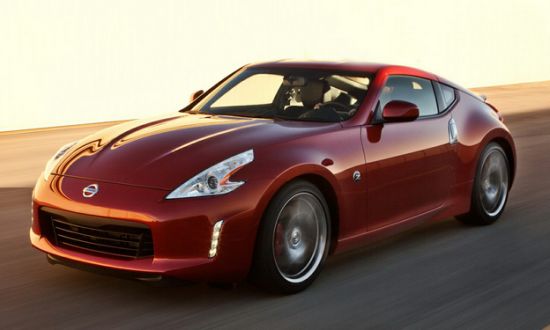 At Paris Motor show this year, Nissan has unveiled a refreshed version of its all time hit 370Z. It flaunts the same styling cues that we saw in US version unveiled at Chicago Motor Show back in February. The updated version comes with new bumpers at both ends, LED daytime running lights, red brake calipers and two new colors that include Magma Red and Midnight Blue. No changes under the hood or in suspension are reported whatsoever and it is to come equipped with the same 3.7-liter V6 engine with 324bhp. Price is yet to be decided but it is to hit the UK showrooms in November this year in both coupe and roadster models.
Mazda MX-5 facelift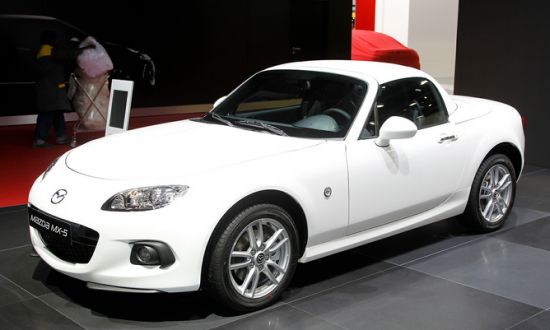 At 2012 Paris Motor Show, Mazda revealed facelifted MX-5 with upgraded throttle and new braking system, newly designed front bumper and above all, active bonnet to improve pedestrian safety. In the powertrain, Mazda replaces 1.8-liter as well as 2.0-liter petrol powerplants with direct injection four cylinder turbocharged 1.5-liter SkyActive setup. With the radical change, Mazda MX-5 is expected to come by 2014 and will have quick throttle system in manual transmission model to give driver more control when accelerating at low speeds. No word on the price, but you can expect anything over £18,250.
Peugeot Onyx Hybrid Supercar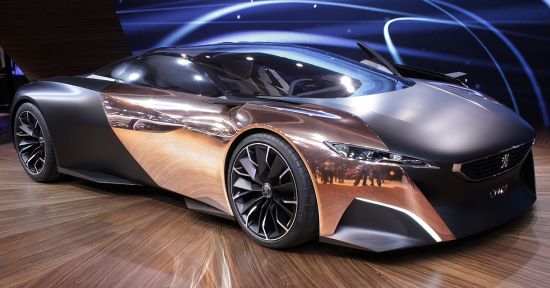 Peugeot amazed showgoers at Paris Motor Show with its Onyx Hybrid Supercar concept wrapped in eye pleasing matte black paint. Under the hood is a 3.7-liter V8 powerhouse that churns out a whopping 600 horsepower which is transferred to the rear wheels through a six-speed sequential gearbox. Engine is further assisted by Peugeot's HYbrid4 system that consists of electric motor powered by lithium-ion battery pack. Electric motor adds another 80 mules to take the power tally to a staggering 680hp.