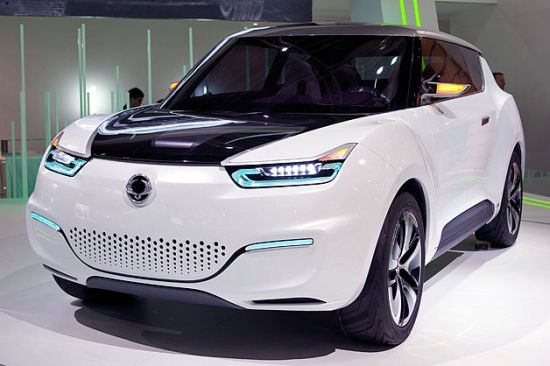 When it comes to displaying the exploits of the automobile industry, the Paris Motor Show is undeniably the world's most important motor show. Here, automakers from all over the world come together to unveil all new cars with newer safety features and drivetrains. The 2012 Paris Motor Show has finally kicked off with green wheels dominating the event. Among various green cars launched or showcased, the below listed ones made heads turn at the event.
Have a look at the best electric, hybrid cars that saw the clear light of the day at the 2012 Paris Motor Show:
1. Hyundai ix35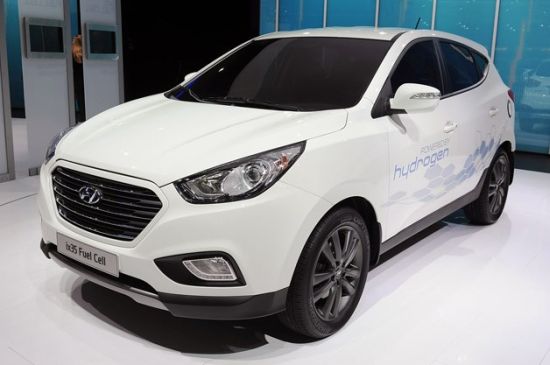 Hailed as the world's first serial production hydrogen fuel cell vehicle, the Hyundai ix35 promises to be the greenest car at the event. The new alt-fuel crossover flaunts nil emissions and a range of up to 365 miles. Moreover, it has a top speed of 100mph and goes from zero to 62mph in just (?) 12.5 seconds.
Hyundai plans to begin production of the ix35 Fuel Cell at its Ulsan manufacturing facility in Korea this December. By 2015, the auto manufacturer will build around 1000 vehicles. The ix35 can comfortable accommodate five passengers. Finally, it has an impressive fuel cell output power of 100 kW that stores energy in a 24 kW battery.
2. 2013 Toyota Auris Hybrid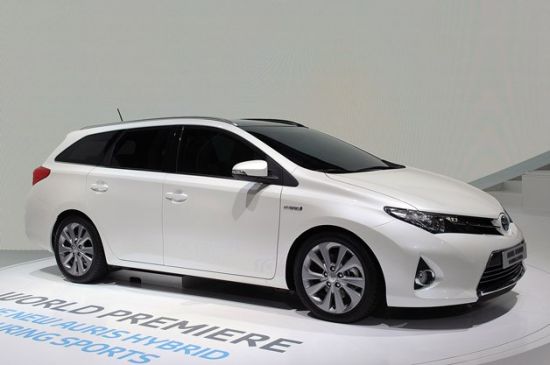 Toyota's new UK built compact hatchback, the 2013 Toyota Auris Hybrid boasts dynamic performance, fuel consumption and lower emissions. The full hybrid car, which promises a six-speed manual transmission, is priced at 14,495 GBP. The new Auris will employ a mix of 1.8-litre petrol engine and electric motor setup with a nickel-metal hydride battery to deliver a clean drive.
3. Ssangyong e-XIV Concept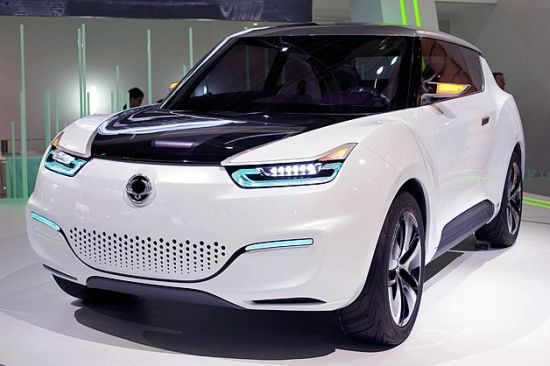 Unveiled at the 2012 Paris Motor Show, the Ssangyong e-XIV concept is an extended-range hybrid that relies on a 1.0-liter two-cylinder gasoline engine, a 107-horsepower electric motor and a 16-kWh lithium-ion battery to ensure a range of around 373 miles. In pure electric mode, the concept can cover 50 miles. Its battery pack charges itself fully in just four hours. With its aim to add to the green quotient, it features a 12-panel solar cell roof for operating interior equipment such as the air conditioning, audio system and internal lighting.
Relying on an 80-kW Permanent Magnet Synchronous Motor (PMSM) and a 16-kWh lithium-ion battery, the green car flaunts a range of 80km. Another fact that should interest you include a max speed of 150km/h.
4. Nissan Terra Concept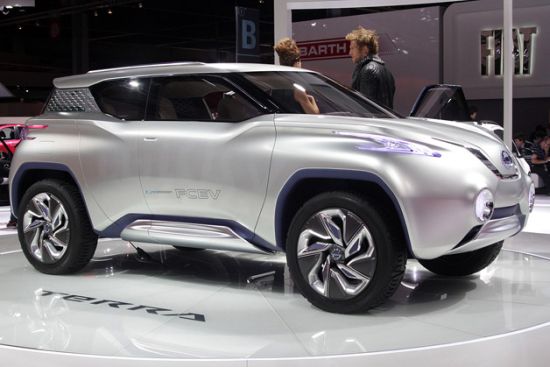 Nissan has come up with the Terra Concept to woo those customers who prefer owning green cars to those gas-guzzling vehicles. The fuel cell vehicle flaunts an electric four-wheel-drive, well supported by three separate motors. Its hydrogen fuel cell stack has high power density of 2.5kW/L. The commendable zero-emission SUV will be on road no sooner than hydrogen goes commercially available.
5. 2013 Honda CR-Z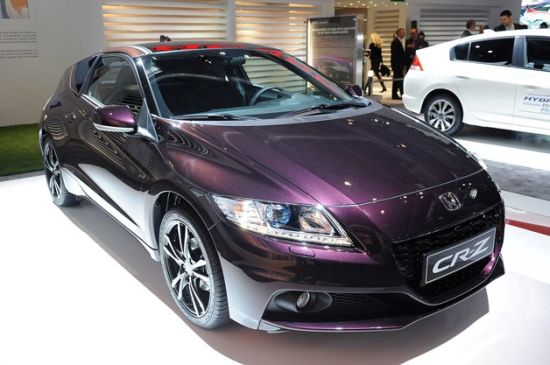 The 2013 Honda CR-Z is definitely mightier than its earlier versions owing to some impressive, green features. Its 1.5-liter engine pairs with electric motor to increase horsepower to 121. At 137 metric horsepower (a 13-horse boost) and 140 pound-feet of torque (up 16), the refined CR-Z touches 60mph in 9 seconds, with a top speed of 124mph. The 2013 CR-Z will be available in January.