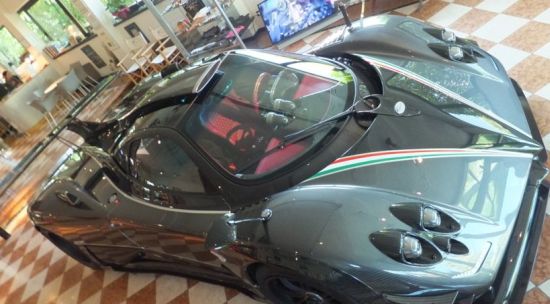 We have had enough of the talking about Pagani Zonda 764 Passione and it was reported that Pagani will end Zonda production with this model. However, now the brand has put the brand new Zonda 764 Passione in the company's showroom, thus allowing the first images of the car to appear on the internet.
As reported earlier, there is no changes under the hood and it comes equipped with 7.3 liter AMG M120 V12 engine upgraded to produce 760hp which is over 90hp and 20hp more than Zonda Cinque and Zonda R respectively. Engine will be aligned with the gearbox similar to Lewis Hamilton's Zonda.
The images clearly give us a peep into the interior and exterior. You can now see the carbon fiber finish as well as natural black carbon fiber accents, light grey pinstripe and black wheels. Interiors are embellished with purple-pink color. The only difference is standard wheel arches in comparison to bolted examples on the car.
Via: Gtspirit