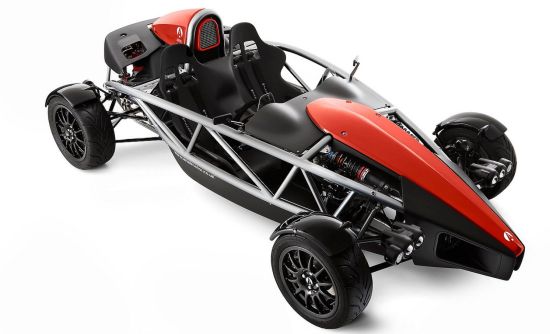 Ariel Motor Company has just announced a facelifted version of the already fierce Ariel Atom 3 sports car. Dubbed the Ariel Atom 3.5, the updated version is the result of lessons learned from Atom V8 and Mugen models in the past and the experiences have been utilized considerably well to make the newest sports car that will win hearts and minds of the race car fanatics.
The improvements over Ariel Atom 3 sports car include an upgraded suspension, a restyled bonnet, chassis with improved solidity and torsional rigidity, digital LCD dashboard display together with gearshift lights, projector headlamps and LED turn. Apart from this, the modified engine mounts and all new dampers that work in close proximity with enhanced chassis to provide better balance and traction.
There are no changes under the hood whatsoever as the rear mounted 2.0 liter Honda iVTEC engine remains unchanged, only the supercharged model a gets power boost. The four cylinder engine is rated at 240hp, whereas the supercharged model gets 310hp, courtesy to changes made in intake, mapping and fuel system.
On the top of this, Ariel allows the customers to tailor their car as per their need. The pricing or availability of the Ariel Atom 3.5 remains unknown as of yet. So, stay tuned and keep reading autochunk.com as we will keep you updated on the same.
Via:  Pistonheads