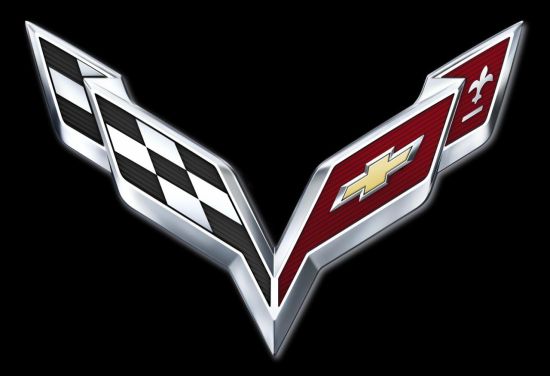 General Motors finally affirms that 2014 Chevrolet Corvette (C7) is to make its first public appearance at the 2013 Detroit Motor Show on January 13. Together with the all new seventh generation Chevrolet Corvette, GM has also shown the all new logo, which as per the company's vice president of global design, Ed Welburn, reflects the character of next Corvette.
If we trust the most recent reports, C7 will be a new model altogether other than the removable roof panel's rear latch and the cabin air filter. Other traditional elements that will be retained on the exterior include short rear deck, a long hood and round taillights. However, there will be lots of changes inside.
Whereas the C6 was powered by a 6.2 liter V8 engine, the C7 is expected to come with a direct-injection 5.5-liter V8 engine with aluminum block and higher compression for the entry level variant. However, 6.2 liter V8 engine can be offered for its top versions. The downsized V8 will offer more power and will be frugal. Other then these powerplants, Chevrolet can introduce a downsized twin-turbo V6 that will deliver the same power as the V8 engine but will join the lineup later on.
The seventh generation Chevrolet Corvette will be a front-engined vehicle that will power the rear wheels. The production of C7 is expected to begin in August or September next year and will have its fiber glassed replaced with carbon fiber panels to help reduce its weight considerably.
Via: Chevrolet