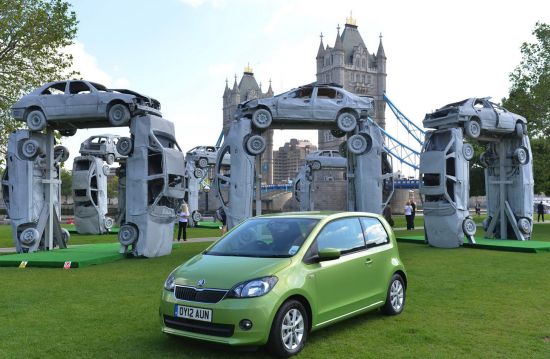 Stonehenge is the crown of Britain. However, the national monument has been replicated by artist Tommy Gun and his team of sculptors. Well, nothing is without a very good reason and here too, the sculpture has been replicated to mark the launch of Skoda's new Citigo hatchback model.
The sculpture replica, which has been created using recycled car parts is named Citihenge and stands tall in London's Southbank. To give shape to these sculptures, recycled parts from more than 18 cars has been used to create structures that stand 17 feet tall, five meters wide and the commanding structure weighs a mammoth 36 tones.
Even more surprising is the fact that artists took merely 12 hours to erect the sculptures that are painted to look somewhat like rocks.  The replica structure has been engineered to withstand 12 hurricane winds.
The structures has been created to promote Skoda's Citigo that represents what future city cars would be like and has a substance to standout in hard city driving conditions. Designed to excel in the city driving, Skoda Citigo is to commence a new era of motoring in the times to come.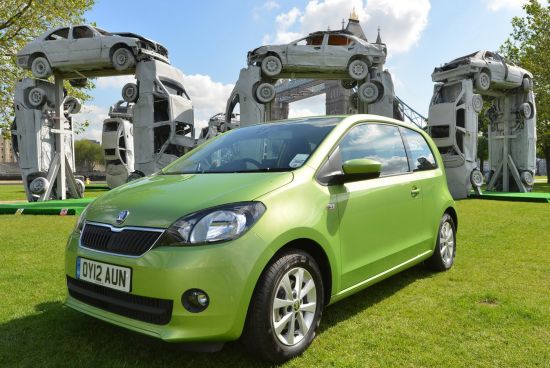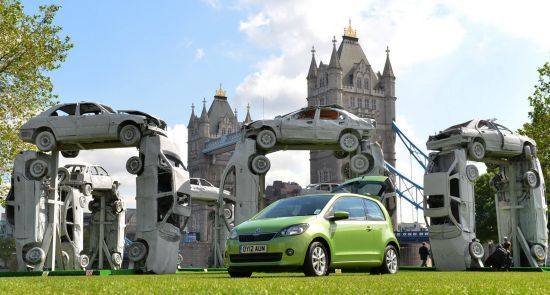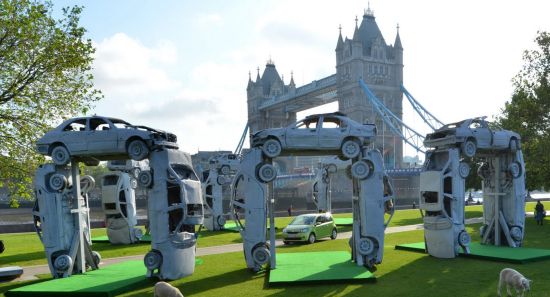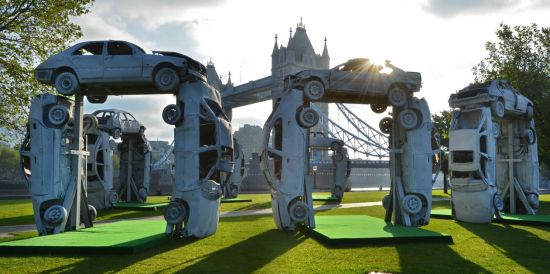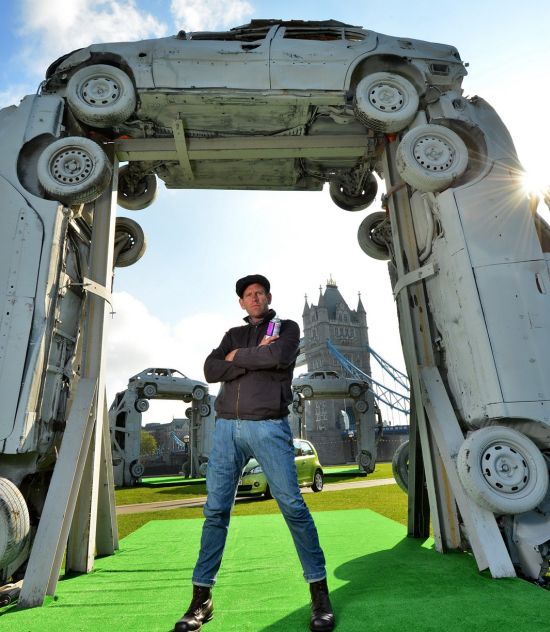 Via: Autohotest