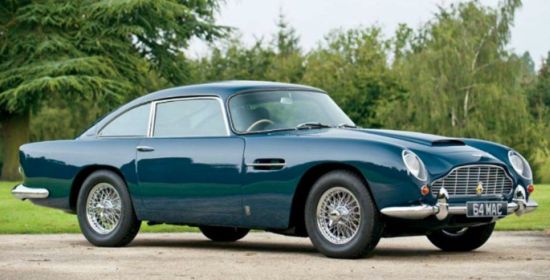 A vintage 1964 Aston Martin DB5 once owned by as great a personality as Sir Paul McCartney is sold for a stunning £307,500 at RM auctions held at the Battersea Park, central London. Aston Martin DB5 in dark blue color was ordered by Sir Paul on the eve of 'The Beatles' world tour in 1964.  The car having black leather finished interior, Motorola radio and Sir Paul's own record player is the part of a massive auction that consists of 93 classic cars and is expected to fetch £18 million to £20 million.
Aston Martin DB5 has a rich history and is one of the most iconic cars in the world driven by James Bond. The one in question here was bought by Sir Paul weeks after The Beatles' appearance at The Ed Sullivan Show in America and the completion of filming A Hard Day's Night. The car was handed over to the musician's accountants after it left the factory in 1964. This Aston Martin DB5 that was once a regular feature of Sir Paul's 1960s lifestyle is believed to be eventually sold in 1970 with 40,513 miles on the odometer.
Just to remind the Aston Martin DB9 fans that 1964 model was equipped with 4.0-litre straight-six engine that was capable of developing 280hp. This particular car went under complete restoration in 2002 and its original sierra blue color as well as the original black leather for interior, chosen by McCartney, was also replicated.