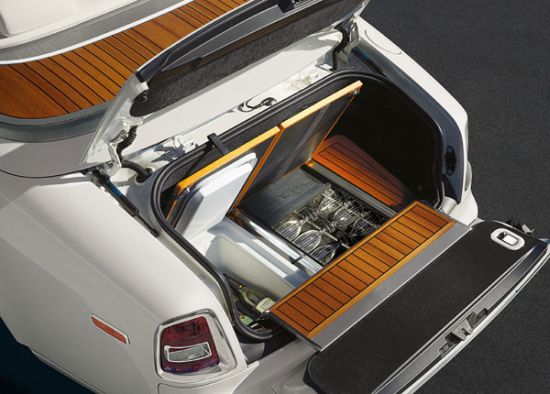 If you have deep pockets, dream big and think of owning a car that's no less than a palace on wheels, one brand name that strikes instantly is Rolls-Royce. All the cars from the brand top others when it comes to luxury. The reason being, its flawless design, execution of latest technologies and special features that makes every model a class apart.
The latest vehicle from the brand's cache is 2012 Rolls Royce Phantom Drophead Coupé, which is, again, a class. The elegant beast recalls the elements of j-class racing yachts of 1930s that were renowned for their sleek hull design and wood covered decks.
The Drophead Coupé gives a feel of being on an elegant motor yachts and offer many features that you miss in other cars. Some of the elegant features it offers are mini fridge integrated into the wood plank lined trunk of the Drophead coupe and a glassware storage compartment which is inspired from one of the j-class yachts popular in 1930.  The mini fridge is capable of holding a few bottles of champagne, which makes it ideal for that fun ride to the countryside.
Additionally, the vehicle offers classic racing yachts inspired optional teak deck that has been chiseled to perfection from 30 separate piece of teak, which is precision-machined into the wood, then hand-finished and followed by two sealing coats and a finishing coat of wax to add more elegance to it. Well, no more words, let the images do rest of the talking.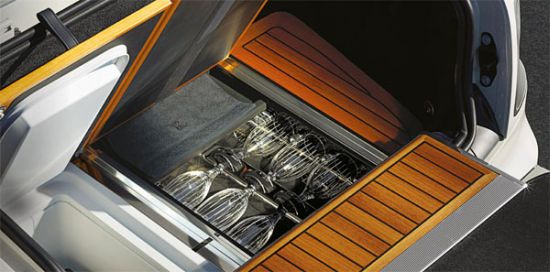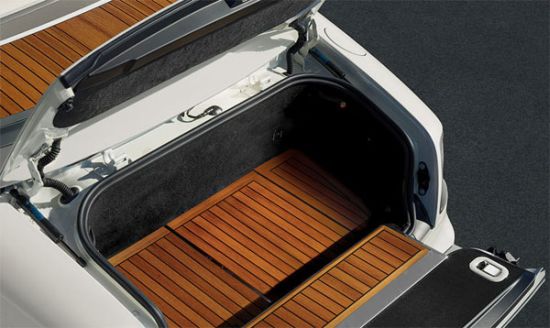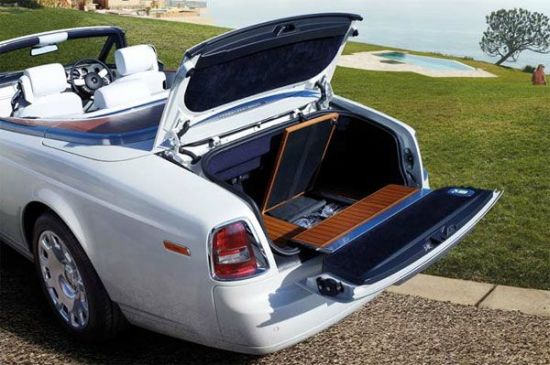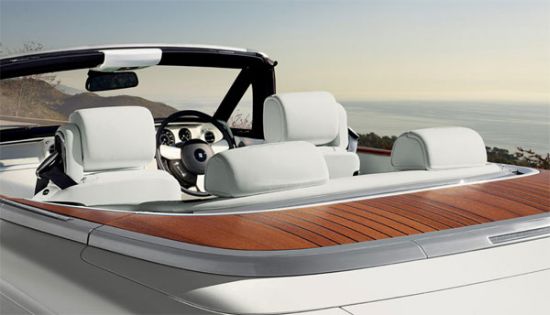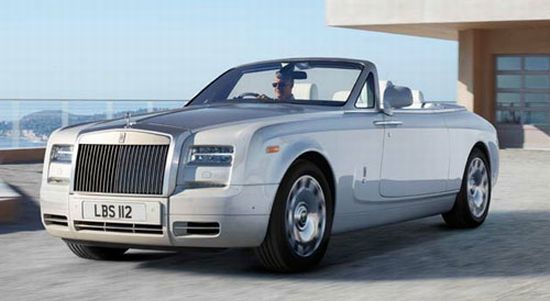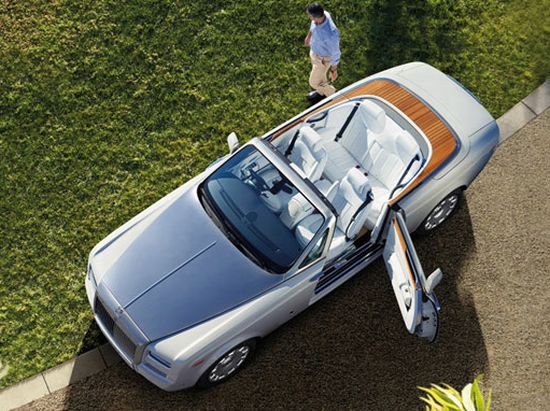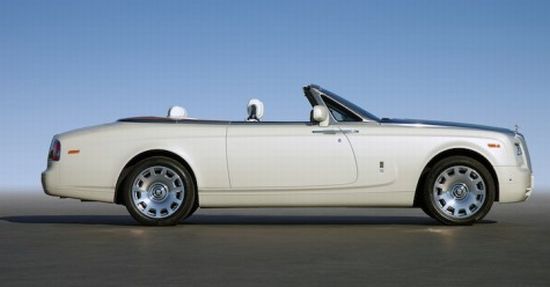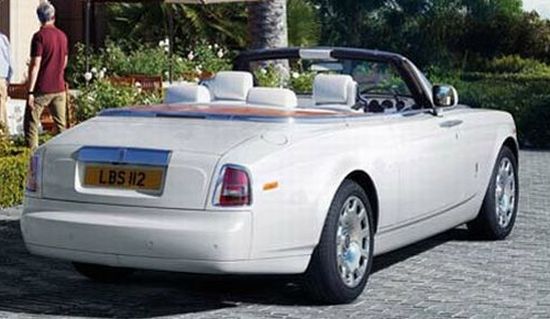 Source: Rolls-Royce