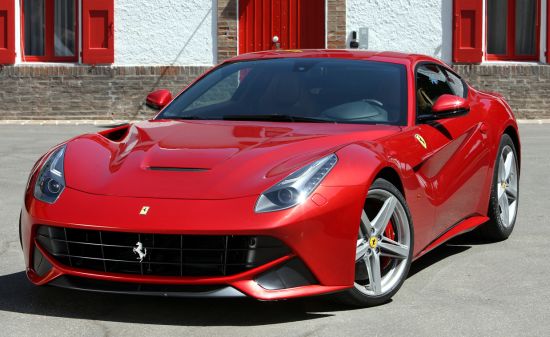 Ferraris are loved all over the world so much that people don't mind to wait for years to put their hands on their beloved model. The case isn't different with Ferrari's next F12 Berlinetta that has long waiting list and it is highly likely that fans have to wait little too long before they finally drive one home. However, if you live in US and feel you couldn't wait that long, you have a bright chance to own a Ferrari F12 Berlinetta before it actually hits dealerships.
You read it right. Ferrari is auctioning its first US bound F12 Berlinetta at a charity event to support the ongoing relief efforts following the Hurricane Sandy that brought immense destruction to many US states including New Jersey where Ferrari's US home is also located.  All the proceeds from the auction will be donated to American Red Cross.
The auction will be held at on November 17 at the F1 United States Grand Prix in Austin, Texas at 9 pm Eastern time. If you somehow can't attend the auction in person, your nearby Ferrari Dealer will help you with the information and how to place a bid.
2013 Ferrari F12 Berlinetta is unique in more ways than one. It's the most powerful and fastest production car from Ferrari till date. Powering the beautiful beast is a 6.3-liter naturally aspirated V12 engine that churns out a massive 731 hp and 509 lb-ft of torque that enables it to sprint from a standstill to 60mph in just three seconds and has a top speed of 200mph.
Ferrari F12 Berlinetta isn't going to hit the American shores before the second quarter of 2013 in any case. The model is to be priced at $315,888. However, owing to the fact that it's the first F12 Berlinetta example in US, the price at auction is expected to be significantly higher.