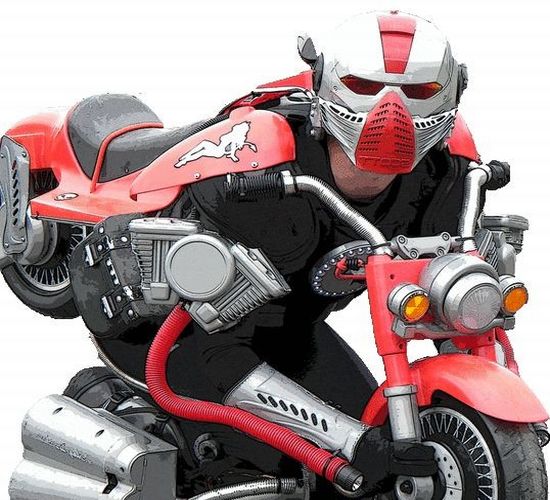 Drew Beaumier is an entrepreneur and an avid Transformers fan from the times he could remember. His passion for Transformers is so high that he has already tried his hand making some Transformers – not of metal that lack the function to transform from car to robot and vice versa but the costumes that do both. From VW Beetle drive suits to Mustang, a Camaro and various motorcycles suits, we have seen his creations in the past and they are quite impressive.
All his creations mark ingenuity and are real treat to any Transformers fan. Drew Beaumier's collection of Transformers suit is known as Drive Suits and comes complete with helmet, motor-equipped drive boots, battery belt and charger. The motor in the knee mounted drive boots enables the wearer to move up to 12mph in vehicle version and allows the easy transformation from Optimus Prime to a car or bike which is generally lacked in metal versions.
Each of the Transformers suits takes about 50 hours to manually assemble toys and sporting gears to give form to a vehicle of buyer's choice. The whole thing costs you about USD 1800 plus shipping. Hit past the jump to check out one of his suits in action in video.
Via: Gizmag / Drivesuits