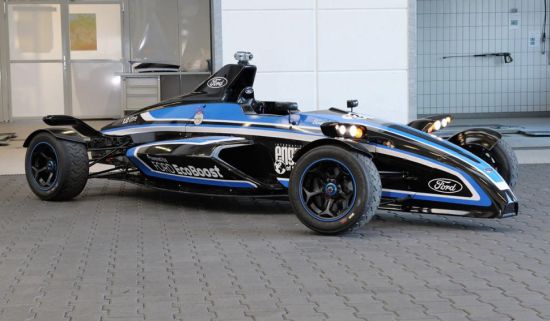 Ford's highly acclaimed and fuel-efficient 1.0-liter EcoBoost engine, the one that the new Fiesta runs on, could soon get an even powerful variant, with an output of 150bhp. The new engine is currently being evaluated and according to EcoBoost's chief engineer, Andrew Fraser, the team wants to see just how far they can push the unit in the production trim.

The current version of the 1.0-liter EcoBoost that powers the Fiesta generates an output of 123bhp, while the new variant, which will be optimized to use the high-quality fuel available in the UK and other parts of Europe, will better that with the power of an additional 27 horses. However, don't drop your plan to buy a new Ford Fiesta just yet, as developing an engine that generates 150bhp on the dyno is completely different than one that actually runs on the road.
Fraser states that the engine would have to go through a full development process including Ford's tough endurance tests which monitor engine performance from -40 to plus 50 degrees Celsius. The 1.0-liter EcoBoost engine has been in the talks, primarily because of it being used in the road-going Formula Ford, where the engine produces a whopping 202bhp.
Via: Autoexpress