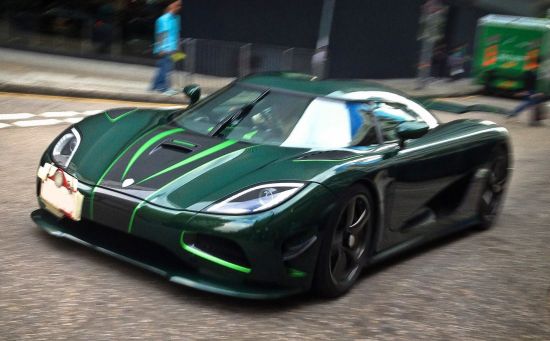 Spy photographers are nothing less than merciless hounds who chase their prey till end, particularly when the car is from Koenigsegg they have every reason to pursue it with more vigor than ever before. Well, that's good and their labor is appreciated by auto enthusiasts who are always eager to feed their eyes on latest cars from the reputed brands like Ferrari, Lamborghini, Bugatti… and Koenigsegg is on the top of the list, always.
Consequently, we get the first photos of Koenigsegg Agera S. The photographs were taken by Ron Alder W Photography in Hong Kong. It would have been great had there been some details about its powertrain but Koenigsegg have to wait little more for that as no official comment/word comes with the images. However, the images reveal that it has one piece carbon fiber wheels. On the other, you might surely remember Koenigsegg brochure that says that the Agera S will be identical to Agera R as far as the looks, features and functions are concerned.
The same brochure says that the Agera S was developed for the countries where the availability of Biofuel (E85 to E100) is scant. Koenigsegg Agera S makes the maximum out of premium unleaded fuel – which is 93 octane in US and 98 or even higher octane in Europe and Asia – to produce a whopping 1030 hp and 1,100 Nm of peak torque. The details of the first version of Agera S from the Swedish automaker are really limited at this moment of time. They might come to the fore in the coming months. So keep your fingers crossed and wait as we will keep you posted on the same.