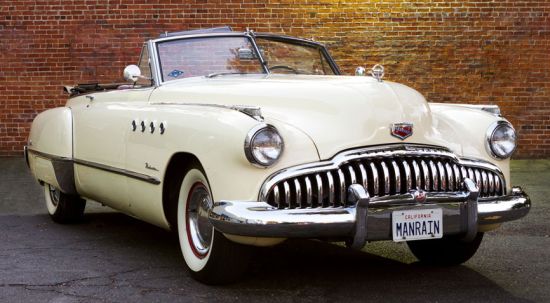 Some of my older friends might surely be remembering Oscar winning film from 1988, 'Rain Man'. If yes then, you will also remember 1949 Buick which is one of iconic cars used in the film that stars Dustin Hoffman as Raymond Babbitt, Tom Cruise as Charlie Babbitt and Valeria Golino as Charlie's girlfriend, Susanna. The said car was left to Tom Cruise's character in the film by his dead father.
The 1949 Buick used in the film is a two-door convertible with beige exterior and red leather interior. It has straight-8 fireball 8 cylinders which is 320 c.u. in size is paired with 2-speed Dynaflow automatic transmission. The suspension at the rear end of the car is modified to bear the extra weight of the camera equipment and cameraman while the shoot goes on.
The Buick from the year 1949 which is one of the greatest vehicles making appearance in the movies of 1980s is on sale at the Heritage Auctions. The Buick which plays a crucial character in the film is nothing less than a prized possession for a film buff or a classic car collector. It will hit the block on December 14 and auctioneers expect the classic car to sell for at least $80,000, when the hammer falls.