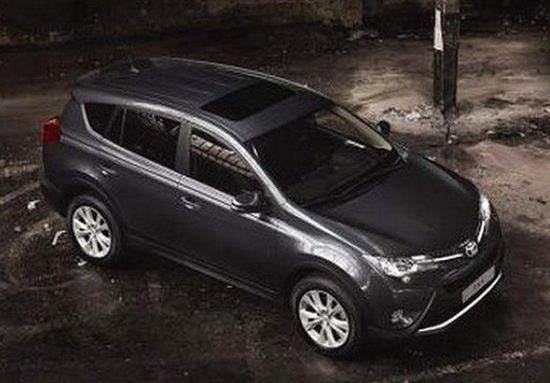 As the days for 2012 LA Auto show are numbered, we are having previews of cars scheduled to debut at the show. The latest one comes from Japanese automaker Toyota which couldn't keep its fourth generation RAV4 under veil for too long. The first images of the next generation Toyota RAV4 SUV has leaked online. Though these aren't the best quality images, but enough to give us a clear idea what the exterior and interior of the car would be like.
The fourth generation Toyota RAV4 SUV is rumored to come standard with 178hp 2.5-liter four-cylinder engine with an optional 268hp 3.5-liter V6 engine. However, rumors also have it that the 3.5-liter engine will be discontinued after 2014. So we will be having this option for one good year only, provided it is included in the RAV4 at all. Engines are expected to be connected with six-speed transmission that replaces the current four speed unit.
The 2013 model of RAV4 will be built on the same platform as the Camry, with exterior design cues identical to 2013 Toyota Auris. 2013 Toyota RAV4 SUV is to enter the production in January 2013. Other details are expected to come with its debut at the 2012 LA Auto show. Stay tuned for the latest updates of the auto show.
Via: iol