Light graffiti isn't something new to us and its roots can be traced back to the year 1914. However, the light graffiti images of supercars are first of a kind we have ever seen. These ghostly supercar images created using light graffiti is the labor of media savvy Marc Cameron and commercial photographer Mark Brown who has spent four hours for each on random locations including Gloucester and Cheltenham in the month of September this year.
With the intent to create something innovative yet different, the duo combined their skills and passion to create these fantastic light graffiti supercar images. While they kept the secret behind their success with them, the knowhow for the making remains a secret other than it is a reflective process that involves LED light sticks to form the shape of supercars and long exposure to catch the light painting.
Light graffiti that draws the images of supercars including iconic BMW M1, Renault Alpine, VW Cross Coupe, Chevrolet Corvette, Ford Focus RS, Morgan and Ferrari F12 Berlinetta is the result of Marc Cameron passion for cars and art which he made a reality with the help of his batch mate Mark Brown who converted the ideas of Marc into photographs. The images were made to exploit the exhibition opportunity which hasn't fell there way as yet, but they really have done a great job that any art lover can't help but appreciate.
A red Ferrari F12 Berlinetta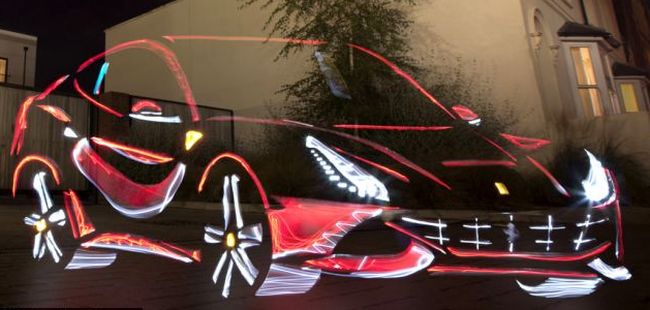 A red BMW M1 series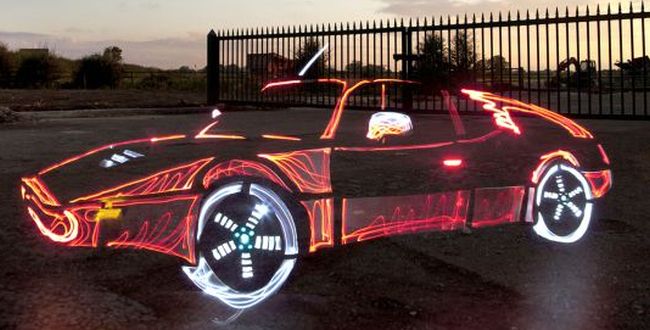 A mint green Ford Focus RS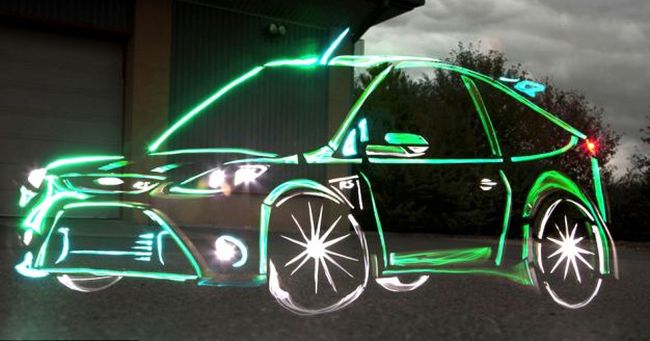 US Chevrolet Corvette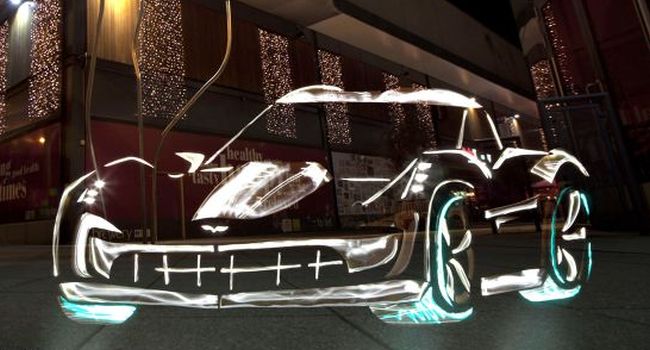 A transparent VW Cross Coupe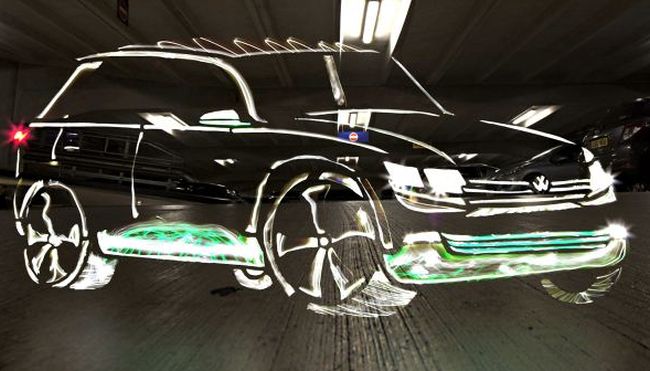 A Morgan