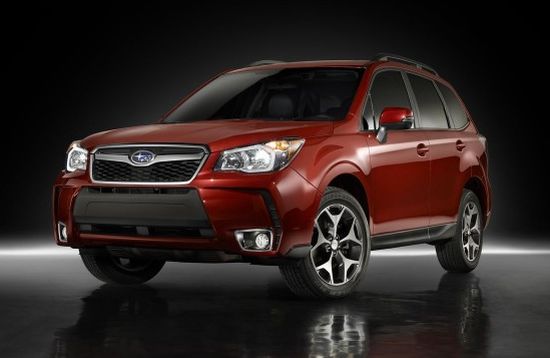 There remains nothing unknown about the 2014 Subaru Forester as it leaked through Forester's Japanese market brochure earlier and its details emerge later on. Finally, it made its debut at the 2012 LA Auto Show. There are no changes in the information provided earlier and it comes with some latest styling updates and increased space inside.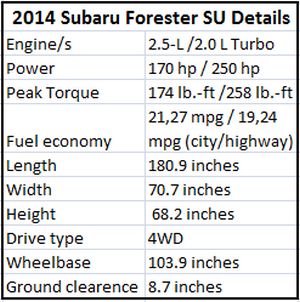 2014 Subaru Forester comes with two engine options: a naturally aspirated 2.5-liter 4-cylinder boxer and a 2.0-liter turbocharged boxer engine. Wherein the former is rated at 170hp and 174 lb-ft of peak torque, the later develops 250hp and a peak torque of 258 lb-ft.
The 2.5-liter variant comes with two transmission options: a 6-speed manual or Lineartronic Continuously Variable Transmission (CVT) and 2.0-liter turbo model is aligned with a high-torque CVT which has either six or eight-speed manual modes.
The fourth generation Subaru Forester comes four wheel drive unit as standard and added with Hill Decent Control. On the top of this, the suspension has been updated for enhance control and comfort. The space inside has been increased and it has a ground clearance of 8.7 inches. The options like smartphone integration, navigation, infotainment system, harmon/kardon premium audio amplifier and speakers are also made available. For more detailed information please click here.
Source: Subaru