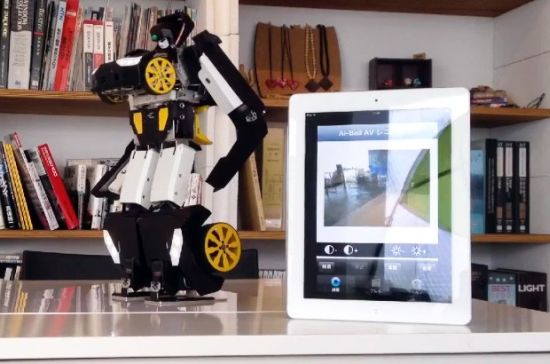 Transforming robots from the movie 'Transformers' have always served as a source of inspiration to movie fans and artists from all over the world. From DIY robots made of scrap auto parts to Transformers costumes, we have seen them all ever since. However, they all lacked the mechanism to transform from robot to car and vice versa. But not anymore!
Yes, you read it right. A Japanese robotics expert, Brave Robotics, have designed what can really be deemed as the world's first real life Transformers and it does transform from a sports car into a standing robot automatically. In order to bring it closer to the real thing, Brave Robotics has equipped the robot with a missile launcher on each arm, working lights and wireless camera.
The robot is remote controlled and is called the Transform Robot Version 7.2. The robot is created by Kenji Ishida, a hobby robot researcher from Kashiwa, in Japan's Chiba Prefecture, who owns Brave Robotics. The R/C 1/12 scale car can convert into a robot in seconds and is capable to walk and drive, like any remote controlled car, on its four wheels.
The Wi-Fi camera transmits what the robot sees to any mobile device like iPad, PC or tablet to provide the owner an immersive experience. The Transform Robot Version 7.2 of Mr. Ishida who dreams to make a full size working transformer that humans can ride by 2030 has entered its limited production run of 10 units with its development stage inching closer to an official launch. No pricing details are available as of now but the interested buyers have to wait for a month after placing the order.
Via: Hobbymedia / Eengadget