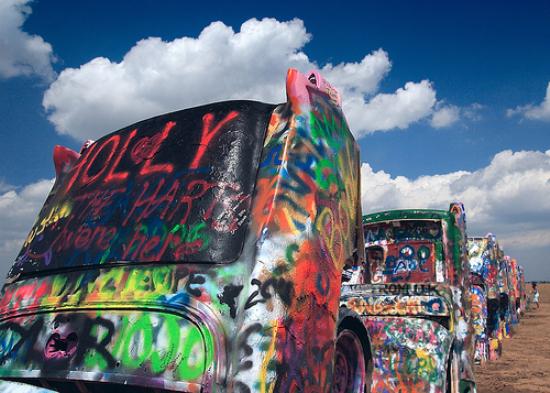 When it comes to car art, the ideas are as endless as your imagination. Creative artists and DIYers from all around the globe have shown their ingenuity at its best by turning cars into amazing works of art. From artsy stickers to sculptures to unusual graphics, there are stunning examples of car art that are sure to interest the auto aficionados. Hit the jump to see them all.
1. Scott Wade's dirty car art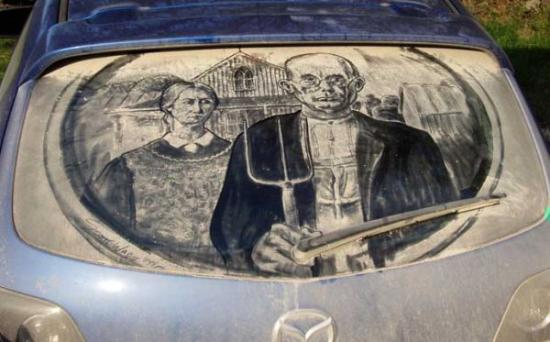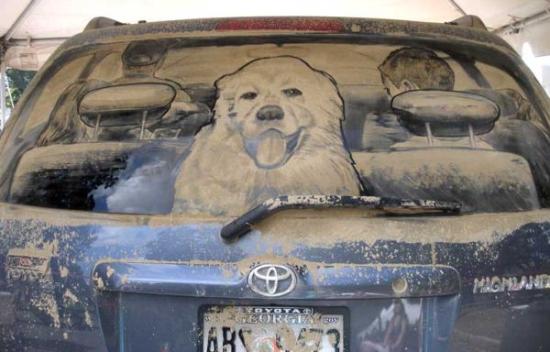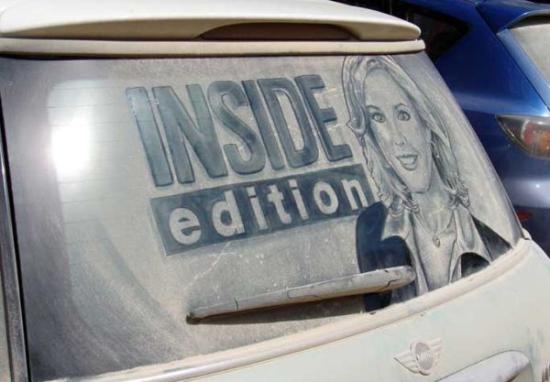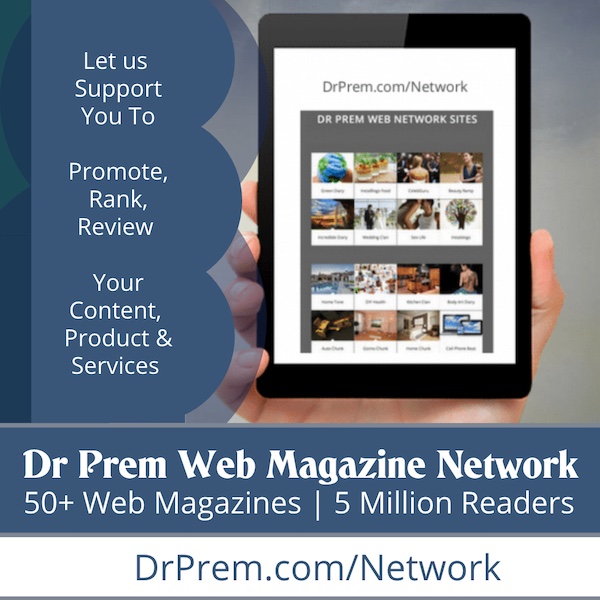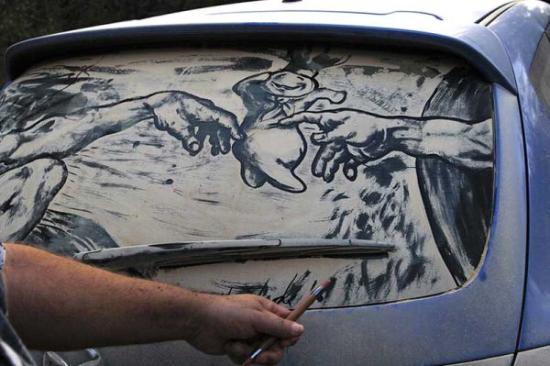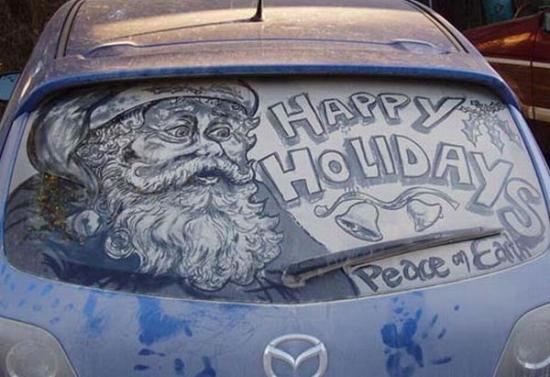 Dirty cars don't look good, but Texas based artist Scott Wade (aka "Da Vinci of Dirt") thinks the other way. The ingenious artist does amazing artworks on the rear windows of dirt-covered cars. His dirty car artworks mostly include famous celebrities and cartoon characters. Wade's dirty cart art is temporary and is washed away when it rains. This way, he gets to create a new masterpiece every time.
2. Cadillac Ranch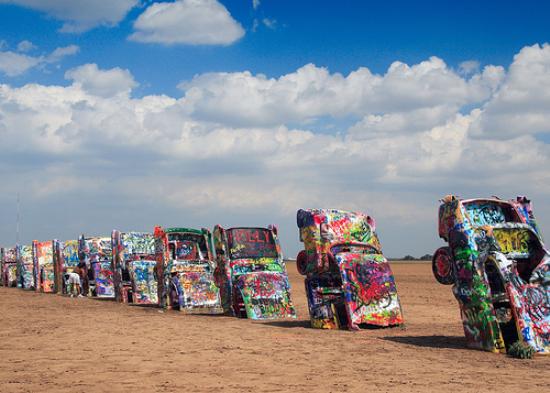 This is one of my favorites when it comes to amazing car art. Billionaire Stanley Marsh created the Cadillac Ranch in Amarillo, Texas in 1974 along the historic Route 66. The car art was done to pay tribute to the golden era of American auto industry. The work includes ten Cadillacs, which have been buried half into the ground and are done in multi colors and graffiti. If you happen to visit the site, do not forget to spray paint them to your liking.
3. Carhenge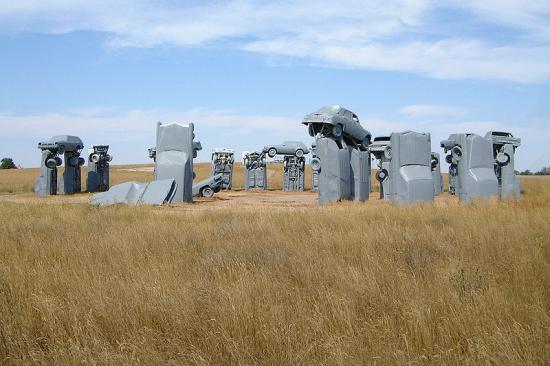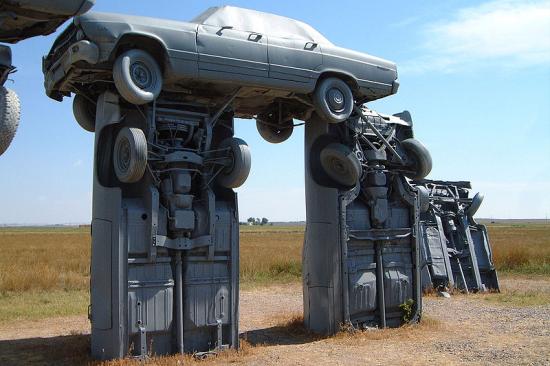 This is yet another amazing car art sculpture from Alliance, Nebraska. Carhenge is a replica of England's Stonehenge located near the city of Alliance, Nebraska on the High Plains. It has been made from vintage American automobiles, which are all covered with gray spray paint. Carhenge comprises 38 automobiles resting in a circle.
4. Spindle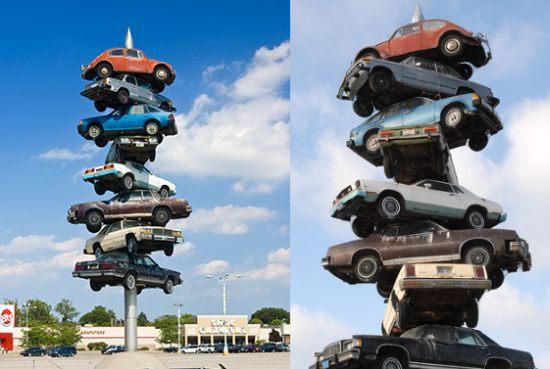 Done by artist Dustin Shuler, the Spindle is an intriguing sculpture that features a 50-foot spike with eight resting on it. The sculpture was demolished on May 2, 2008.
5. BMW M1 by Andy Warhol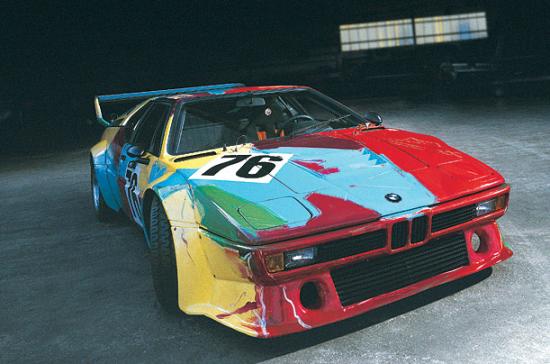 Back in 1971, famous artist Andy Warhol painted himself a BMW M1 for the 24 hours at Le Mans. The car finished in 2nd place at the race. The artwork was done in mere 23 minutes.
6. BMW art car by Jeff Koons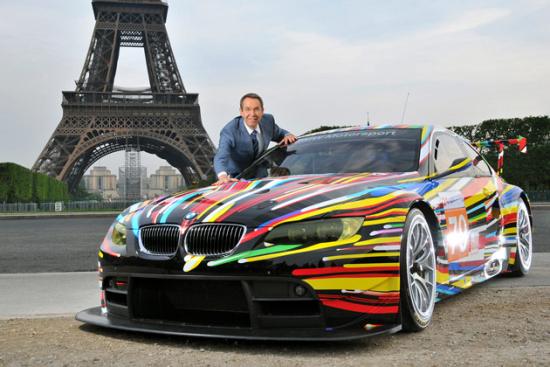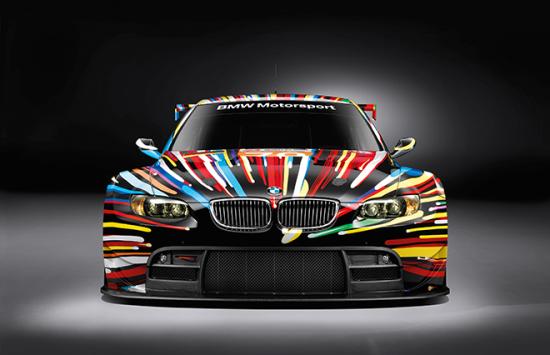 Created for 24 hours of Le Mans in 2010, this BMW M3 GT2 was painted by renowned American artist Jeff Koons. He used a multicolored theme, so that the unique artwork could be photographed in the best way.
7. Dragon cars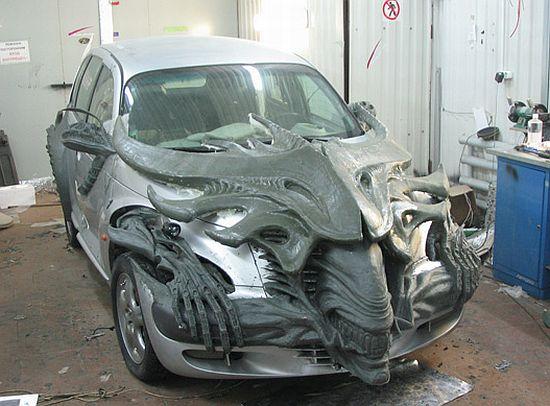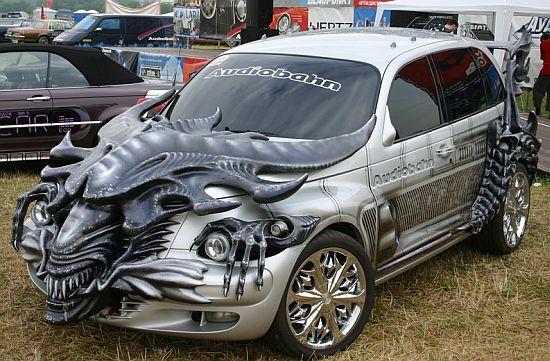 For those who are looking for something bold and beastly, here are the Dragon cars from Krasnoyarsk, Russia. The wild car art has become quite popular among the youth in this small town.
8. Concrete BMW Z4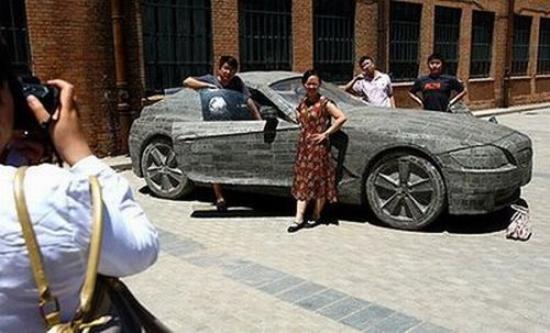 A perfect treat for the Flintstones of the modern era, this BMW Z4 has been done in concrete. The stunning replica was showcased at the BMW Art Car exhibition in Beijing, China. Interestingly, the artistic beauty enjoys fully functional front doors and glass panes for the windscreen and windows.
9. Mercedes Benz 300SL Gullwing white gold car sculpture
This is a recreation of the legendary Mercedes Benz 300SL Gullwing in the form of a sculpture by Swiss artist Dante Rubli. The artist is famous for his excellent works of art done with materials like gold, wood, steel and platinum. This sculpture was showcased as a 1:1 scale model and 1:2 scale model in 2009 at the Top Marques Monaco. The amazing sculpture was done with hands, white gold leaf and even boasts a lighting system that could be controlled remotely.
10. Mario-inspired car art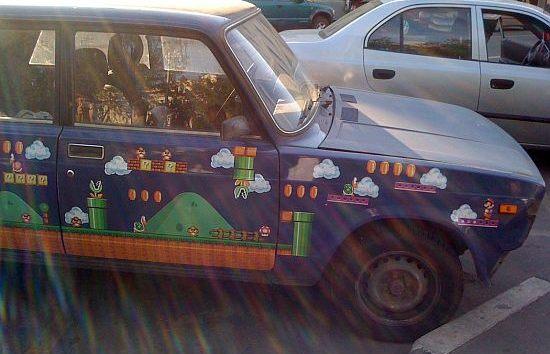 For an auto fanatic who happens to have a keen interest in video gaming, here is the Mario inspired car art. Christened Mariomobil, the amazing gaming inspired car art was spotted in Russia.