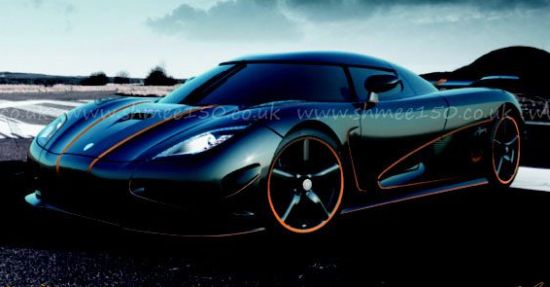 As the Koenigsegg is reaching the 100th production car, the Swedish automaker is planning to make the occasion really big by unveiling a special edition Agara. The 100th edition that will leave the factory be christened as Koenigsegg Agera R Hundra wherein Hundra is a Swedish word for hundred.
No changes will be made under the hood whatsoever and there will be only cosmetic changes. The aerodynamics and underneath mechanical details will be same as in 2013 Koenigsegg Agera R. It will be powered by in-house built 5.0-litre V8 powerplant with two turbochargers that churns out 960hp when octane fuel is burned and 1140 with E85. It takes merely 2.9 seconds to run from a naught to 100km/h and 7.5 seconds to reach 200km/h with its top speed at 440 km/h.
The cosmetic changes we just talked about include handmade piping with 24 carat gold leafing and seats as well as dashboard has 24 carat gold thread embroidery. The 100th edition gets special color trim on the bodywork and wheels. The Hundra also features one piece carbon fiber wheels that reduce 20 kg of weight overall. The 100th edition will also reap the benefits of lighter exhaust, front winglets, triples suspension and electronic suspension program which is standard among the Agara range.