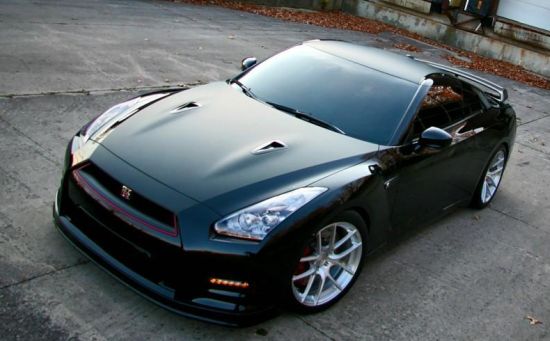 They say, there always remains a scope for improvement in anything man made. And rightly so! This thing is also true if we talk about cars. No matter how good they are design or performance wise, but aftermarket specialists always find ways to make them look better and perform more than their stock versions. Switzer Performance is one of them.
The tuner has just launched an Ultimate Street Edition of GTR. Now you might be thinking what's so special about this car. Well, it has the same standard twin-turbo V6 powerplant but its output has been drastically increased from 545 hp to more than 1000hp. In order to conduit such a huge power to the wheels, the transmission has been rebuilt and strengthened and suspension is lowered for better handling on high speeds.
The Ultimate Street Edition GTR runs on Switzer Signature series alloys that replace the stock wheels. With more than 1000 ponies roaring under the hood, USE GT-R takes merely two seconds for 0-60mph sprint and its top speed is in excess of 200mph. What's even more impressive is the fact that it takes only nine seconds to complete quarter-mile. The Ultimate Street Edition of GTR is available on the selected dealerships in US and the possible power mongers have to shell a whopping 88,990 USD for the package, other than the price of a standard 2013 GT-R.
Source: Switzer Performance