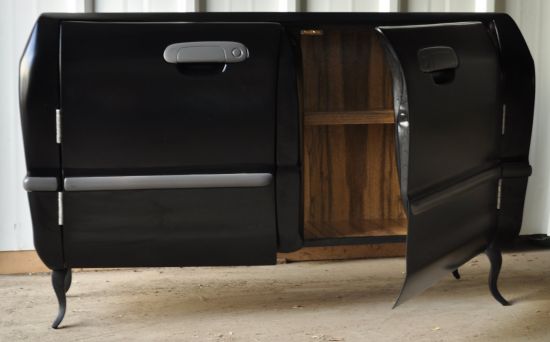 If you are one of the craziest auto nerds who love to live and breathe autos, anything and everything related to autos or made of its parts would surely entice you. What if it's a special cabinet built from scarp auto parts that otherwise are left in the junkyard to rot. Well you would surely love to place it in your living space, you bet.
The cabinet we are talking about is made out of Mazda scraped doors and features automotive skin and some wooden work to bring that exalted feel to your home. The handmade cabinet which is repainted in a shining carbon black color is a piece of art and marks an effort to give scarp auto parts a chance to relive; after all they also deserve a second chance.
For price and more information on the same please click here.