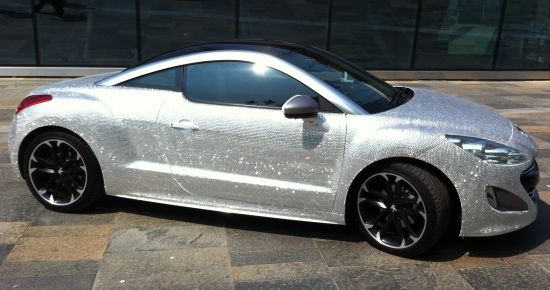 If bling is your thing and you have an occasion to celebrate, check out this Peugeot RCZ encrusted with 81,000 Essex faux diamonds. This car has been built on special order to celebrate the 60th anniversary of Queen Elizabeth II reign this year. The blinged Peugeot RCZ was ordered by Cara Kilbey and Billi Mucklow who stars the popular UK television program – The Only Way Is Essex'.
Peugeot RCZ is meticulously encrusted with 81,000 diamonds manually by a team of eight professionals from a vehicle wrapping company based in Manchester who worked almost 24 hours a day for a week altogether to finally carve what can really be deemed as breathtaking. This one-of-a king diamond embedded Peugeot RCZ perfectly captures the mood of diamond jubilee celebrations.
Just to recapitulate, Peugeot RCZ comes equipped with a 1.6-litre engine that churns out a moderate 200bhp. Peugeot RCZ is already a beautiful car and added with those shining 81,000 diamonds, it gets more beautiful. This unique copy of the car woefully will not be offered for sale.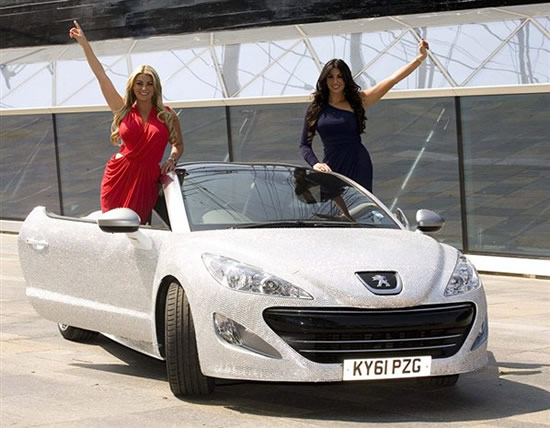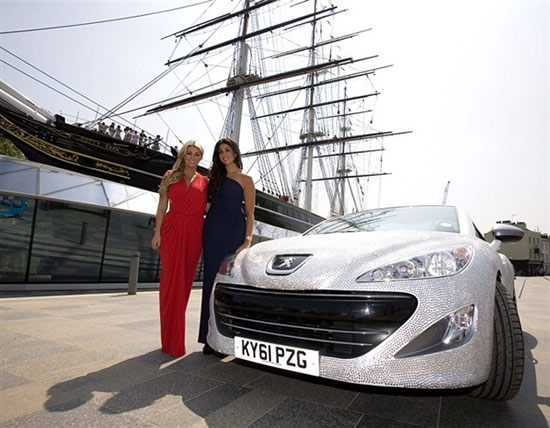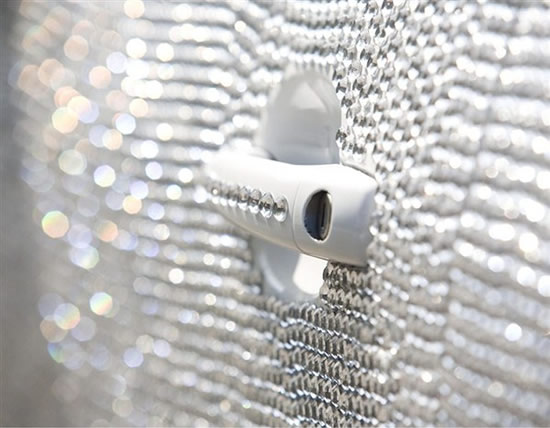 Via: Autokult.pl