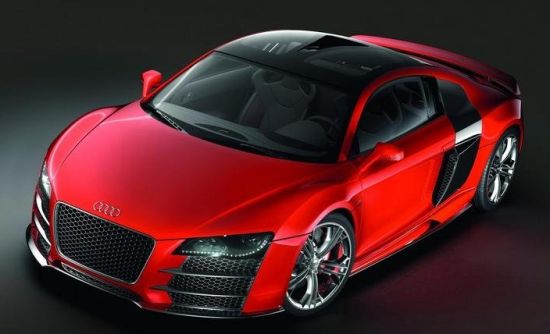 The speculations of Audi revealing a high-performance diesel-electric supercar that will be placed about R8 started in November. However, Audi Quattro GMBH division boss, Franciscus Van Meel, in an exclusive interview to Autoexpress, broke the silence on the subject and confirmed that such a model is under development. He also gave some details about it.
As per Franciscus Van Meel, the diesel electric supercar will be entirely different to R8 and the new model is to transfer Audi's Le Mans-winning race tech to the road. He also said that the model will embody Audi's motto of Vorsprung Durch Technik and will be very innovative too.
However, no technical details of the engine or powertrain aren't made available as yet but Franciscus simply confirmed that it will be best supercar that will even excel the forthcoming McLaren P1. But the previous reports about its power output indicate that it could have approximately 700 horsepower and at least 737 pound-feet of torque which will enable it to get from a naught to 60mph in roughly 3.0 seconds, with its top speed in excels of 200mph.
These figures will also allow it to take over petrol-powered Porsche 918 and Ferrari Enzo successor. Such a car is expected to come near the €1 million mark. However, these are only the speculations with no confirmation from Audi whatsoever. So stay tune for more on the Audi's diesel-electric supercar, as we will keep you posted on the same.