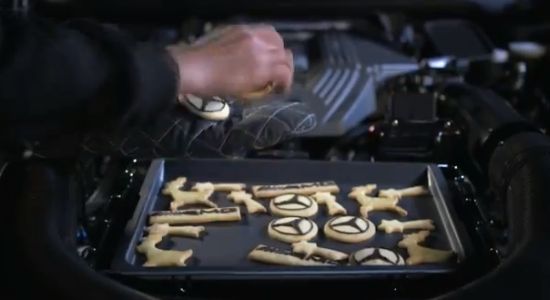 As the Christmas is approaching, the folks at Mercedes' AMG division go creative to use SLS AMG GT3 for the Christmas commercial to share some cheers this year. Mercedes-Benz AMG created the 'AMG Christmas 2012 feature' that uses SLS AMG GT3 as the most expensive cookie oven to bake some cookies to perfection.
And what better way to wish any auto nerd 'Merry Christmas' than with the roar of AMG with hand built 6.3 liter V8 engine that transfer the power to the rear wheels via a sequentially shifted transmission. Added here is a video that shows the AMG driver taking a few laps in the SLS AMG GT3 to bake cookies but that isn't possible without a constant check on the temperature.
This commercial makes the Mercedes-Benz SLS AMG GT3 racecar as the most expensive cookies oven and, possibly, the most powerful one too. However, once you done watching the video heed to the warning and don't go crazy trying the same at home.