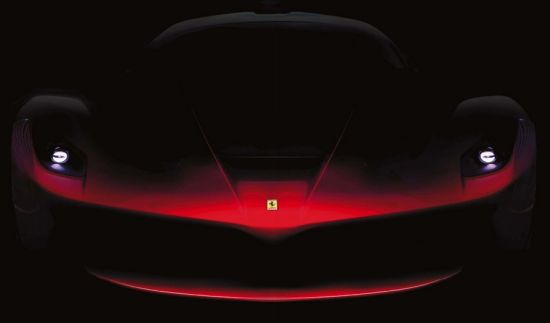 Finally, the first official images of the much awaited and talked about Ferrari Enzo successor aka F70 and codenamed as F150 appeared on company's in-house magazine. Images give some insight into the styling aspect of the car to let enthusiasts guess as to how the brand's new range-topping supercar will look like when it'll roll out of the factory.
The images reveal that its design is heavily influenced from the F1 car which is evident from the aggressive front fascia with a tapered center section. The rear end flaunts the single exhaust system which is centrally mounted appears to be molded around the stop-light of a grand prix car. The successor of Ferrari Enzo to come with double bubble roof which will allow the occupants to wear the crash helmets and swept back headlights which seems to be borrowed from the recently launched F12.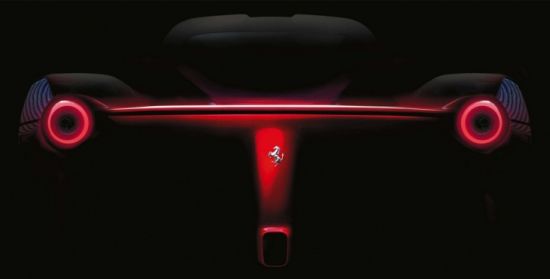 Under the hood will be a revamped 6.3 liter V12 engine which is also used in F12 but it now develops a cool 731hp. This isn't all and the F150 will get additional 100 ponies and 200 lb-ft of torque from an electric motor which will get the vital juice from the lithium ion batteries. However, the electric motor won't directly power the car but the combination will make Enzo successor as the most powerful street legal Ferrari ever produced.
Aimed to bring the F1 experience to the road, the F150 will be a true road legal competition sports car with carbon fiber being extensively used to make its body parts. The total weight of the car is expected to remain 1100 kg which owes to the cutting edge stiffness and Hy-KERS hybrid system to add more acceleration but reduce the CO2 emission by 40% in comparison to Ferrari F12. There is no word on the pricing as yet but expect it to come nothing less than the £800,000 mark.