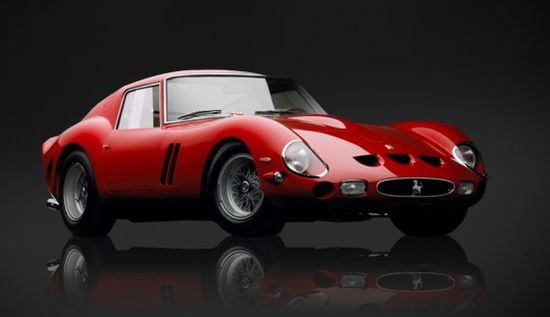 Ferrari 250 GTO cars need no introduction. It was built in two different versions during 1962-64. Ferrari 250 GTO series 1 was manufactured between 1962 and 1963, but it got some different looks for the model year 1964 and only 39 editions were made in total. Due to its flawless beauty, power and racing history, 250 GTO is one of the greatest Ferrari models ever built.

One of the most sought after car in the world, Ferrari 250 GTO was sold for at least $20 million in recent years. Indeed, one sold for a whopping $35 million back in June making it the most expensive transaction involving a car. If you want to be the prized owner of this unique car, you have a bright chance to own one provided you have heaps of cash and that's only getting dust.
Ferrari GTO Series 1 is listed on Anamera with a staggering $41 million. The car is well cared for history by current and previous owners and keeps the original body that Chief engineer Giotto Bizzarrini and designer Sergio Scaglietti toiled really hard perfecting. Under the hood is a 128F 3.0-liter Colombo V-12 engine, used in the Test Rossa, capable of generating 300hp which is transferred to the ground via a five-speed manual transmission. It was capable of sprinting from 0-60mph in 6.1 seconds with its top speed at 170mph.
The said Ferrari 250 GTO series 1, as it seems, to be sold privately than in an open auction. Nevertheless, if the hammer falls on the said price, 250 GTO will take the title of world's most expensive GTO ever sold. So, gear up mates if you want one.