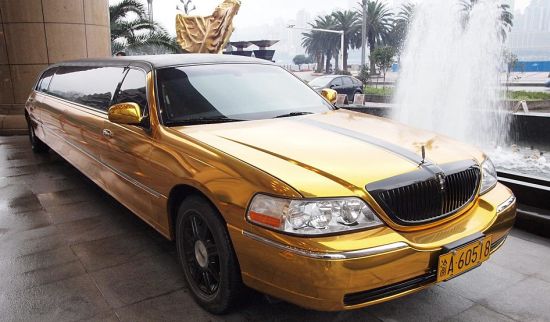 After introducing you with hoards of blinged wheels from China that includes gold wrap for Ferrari 458 Italia, Camaro SS, Audi A6L, Nissan GT-R and numerous others, the craze is all but on and here is just another addition to the long list. While we usually introduce our readers with the gold plated cars from various parts of the world, China is getting all the attention these days. However, what remains to be speculated is why there are too many belligerent asses in China only that always scream for that cheap attention on the go.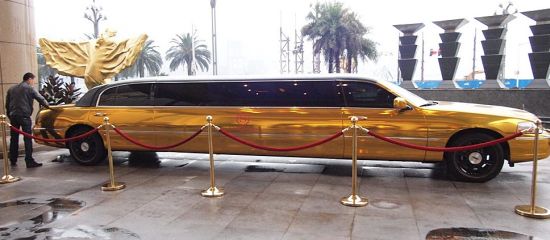 Nevertheless, the time is, again, ripe for the bling thing in Beijing. This time, it's a third generation Lincoln Town car which is stretched to Limousine form and given gold wrap that starts from front bumper and goes all the way from mirrors to the rear one. The car was spotted in the city of Chongqing and the limousine is stretched by at least five meters in the middle and has grill and alloys painted black for contrast. On the other hand, racing stripes on the bonnet add more to the exclusivity of the car.
What's even more interesting is the fact that  Lincoln Town Car never made it to the south Asian country but it's Limousine makeover is quite popular in the city and added with gold wrap, it sound nothing less than icing the cake to the gold as well as Limo lovers from China.