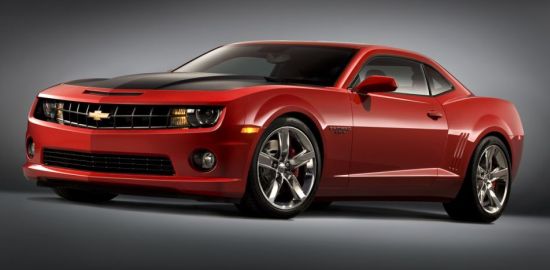 Leaks and rumors are recurrent phenomena in the auto world; they come and go. Quite handful of them proves true while other remains what they are. However, there are times when there seems no reason to disbelieve them like in this case which comes from a GM's own service website in a form of PDF file that includes General Motor's VIN card. The VIN card containing the engine codes and explanations of Chevrolet Camaro LS7 for 2014 have bleak chances of proving a hoax.
The document has a reference to LF3 engine which comes out to be direct injection, aluminum-block, twin-turbo 3.6-liter V-6 engine that will be offered in Chevrolet Camaro LS7 for the model year 2014, provided the document proves to be authentic. The speculations have it that such a powerplant may have an output of around 355hp. Though the LFT engine hasn't been mentioned in the document for the second time, which makes one think as to where such engine might eventually be used.
GM's document was uncovered by the members of Camaro5 forum that shows LS7 engine with 7.0 liter displacement mentioned explicitly as an option for 2014 Chevrolet Camaro. The vehicle line in document doesn't even mention any new model which makes us think, again, as to what the LS7 powered Camaro will be named – Z28 moniker also remains a speculation.