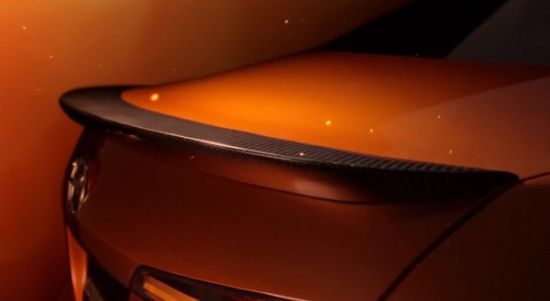 The festive season is on and automakers are playing safe by squeezing their daily output of cars even when a major show is round the corner. But Toyota avoid the concerns and teases its all new sedan concept bound for Detroit Auto Show in January, 2013.
The Japanese automaker puts forth a teaser video that shows an orange sedan dubbed the Furia (Spanish word for Fury) just to give merely a glimpse to its fans across the world but leaving almost everything else to the imagination.
However, the glimpse of Toyota Furia concept in the video shows the sleek body lines, a generous use of carbon fiber in making the parts like rear lip spoiler and some funky lighting elements at both ends.
No details are made available as yet and by the time you keep guessing on what this new car is all about, let me look for some more info and we will be surely back as soon as we get them. So stay tuned and keep reading autochunk.com and we will keep you updated on the same.