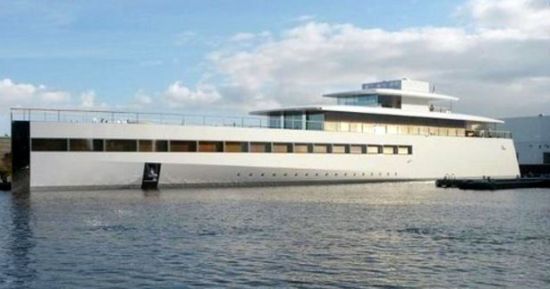 It was in October this year that the last masterpiece from Steve Jobs was unveiled in the form of not an iDevice but a luxury superyacht. Designed by none other than late Apple CEO himself, the Venus superyacht, named after Roman goddess of love and beauty, made headlines across the web. After almost three months, the superyacht hits the headlines yet again, but for wrong reasons.
The 80 meters long tech savvy superyacht made entirely out of lightweight aluminum was impounded in Amsterdam because of a dispute raging over unpaid bill to the designer Philippe Starck. The French designer was commissioned by late Apple CEO to design the vessel in 2007 which cost more than a whopping €100m to build. The designer claims that Steve Jobs' heirs still owe him 3m Euros of the total 9m Euros fee that he and late Apple CEO settled on.
As the row moved ahead, Mr. Starck called the debt collectors and had the superyacht impounded at the Port of Amsterdam and the boat will remain there as long as the dispute isn't settled, confirms Jeroen Ranzijn, spokesman for the Port of Amsterdam.