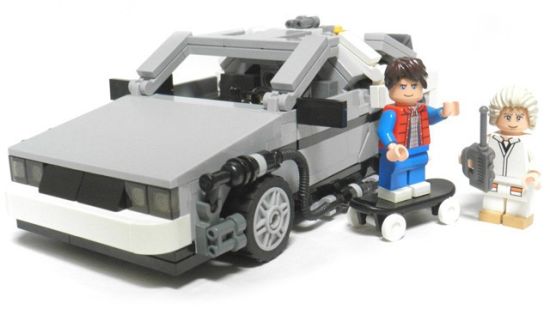 1981 DeLorean DMC-12 modified as a time machine for the 1985 Sci-fi flick 'Back to the Future' is still loved by fans so much so that we have seen it in many avatars in the past – be it a DeLorean hovercraft, DeLorean stretched Limousine or a gold plated DeLorean. How about a Lego version? Well, that's all but next to come.
Lego Cuusoo, part of Lego Site is something similar to kickstarter that allows Lego builder to submit the photos of their creations which can be turned into potential sets if they meet the strict parameters, gets support from 10,000 community members and is approved by the Cuusoo team.
This time, the fans at Cuusso have approved the Lego version of "Back to the Future" DeLorean – a project submitted by m.togami and Sakuretsu. The Danish company confirmed that the final project is in development with its license partner Universal Partnerships & Licensing and actual pieces of the project will be released next year. The company will be showing the final model and the interested buyers will be able to order it by the mid of 2013.