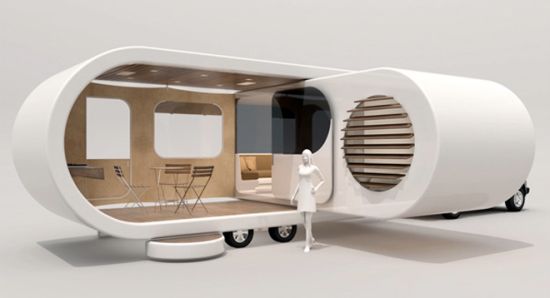 As summer hits Down Under, it's a recreational time for the denizens of Australia and New Zealand. People feel inclined to go out of their homes with families on camping expeditions to enjoy some cool breeze and sunshine. However, the campers aren't imagined cool for years, leaving aside the Airstream trailers which leads the class. The boring boxy shapes of caravans that are normally towed by comparatively smaller vehicles are all but occasional.
However, to get rid of usual designs of recreational vehicles, W2, a Christchurch based design house, has come up with a new twist on such vehicles in the form of Romotow caravan which bring a new feel to the camping vehicles. Making considerable design differences to traditional camper trailer, the Romotow takes inspiration from USB drive to fold in and out to provide ample living space away from your home.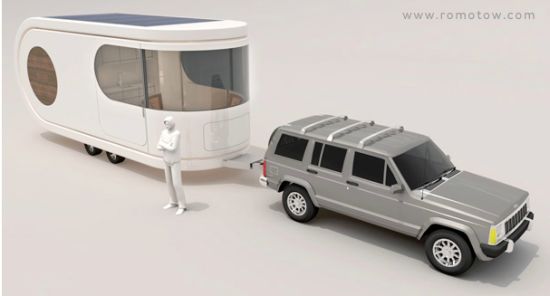 Created using lightweight material, W2 creates Romotow with features like deck area and sliding doors to provide more space, power assisted braking, pneumatic shocks, self leveling pads and struts that are assisted by gyroscope as well as a rear mounted camera. The interiors are designed quite luxurious too and features kitchenette, bathroom and air flow is ensured with louvered windows and built in shades that don't make you miss the amenities you generally enjoy at home.
If you are an avid camper an is fed up of roughing a traditional one around, you might surely be glad to know that W2 is currently looking for a caravan manufacturer to build a prototype of Romotow trailer concept for testing and fitting and aiming it to hit markets anytime in 2015.