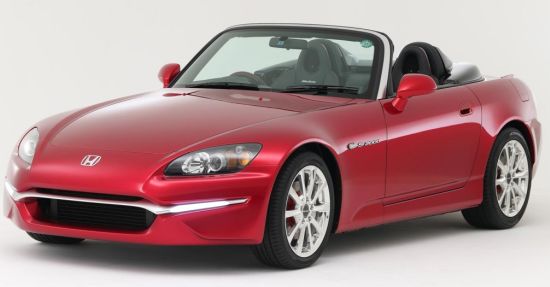 Honda has come up with the first details of its 2013 Honda S2000 Modulo Climax well ahead of its debut at the 2013 Tokyo Auto Saloon and it's impressive, indeed. To be displayed at Honda's Tokyo Auto Salon stand, the 2009 S2000 roadster based model flaunts considerable changes to stock S2000 to entice its ardent fans. Honda has used Modulo name on many occasions in the past for body kits and exterior dress-up accessories – the model here in question supports both.
  The considerable changes to the stock Honda S2000 roadster include a longer nose, new bumpers at both ends wherein the rear one incorporates two large air outlets, LED running lights upfront, hexagonal grille divided by a large chrome cross bar, two huge exhaust tips and a set of ten-spoke alloy wheels supposed to be contributed by Modulo makes the exterior look entirely different to the stock version.
There are changes inside too but not as extensive as on the exterior. The Honda S2000 Modulo Climax has stock seats gone to pave the way for Modulo leather clad bucket seats with contrasting stitching. The dashboard and steering wheel also get leather trim and floor mats are made from mesh like material that resemble, somewhat if not to a greater extent, carbon Fiber.
What can really be deemed as the second coming of the famous S2000, but the car, as per Honda, is in the concept form at this moment of time and is merely used by the Japanese automaker to give insight into a range of accessories it has in its cache for the car which has been dropped from the lineup three years ago. This simply means we shouldn't expect to see a run of new S2000 models.
Source: Honda