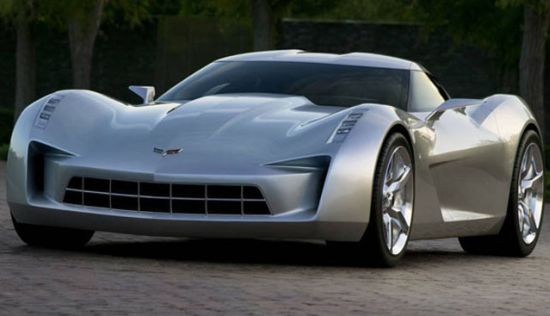 2014 Chevrolet Corvette C7 is in news for quite some time, with its engine details and other specifications are made public earlier. However, we don't have any clue about the final design, sans some spyshots that show the camouflaged car. However, if you couldn't wait to sit behind the wheel of this much awaited Corvette C7, then you might get a chance to bid for the same at Barrett-Jackson. 
Don't get surprised! However, listed as a lot 3016 on Barrett-Jackson is Chevrolet with no details about the car or reserve whatsoever and all we are told is it is going to be a piece of Chevrolet's history. Further, it goes on saying that a special Chevy model will be revealed during Barrett-Jackson's Scottsdale auction in January that will offer bidders an opportunity to take home this one-off-a-kind vehicle.
It is reported that the General Motors will auction the first production ready Chevy Corvette C7 with all the proceeds going to benefit the Center for Creative Studies – a move which resembles Chrysler's that sold its first Dodge Viper GTS at auction for a whopping $300,000 which is $200k more than its actual price.  The auction is to take place on January 19 2013 and by that time you would already have a glimpse of Chevrolet Corvette C7 at Detroit auto show.