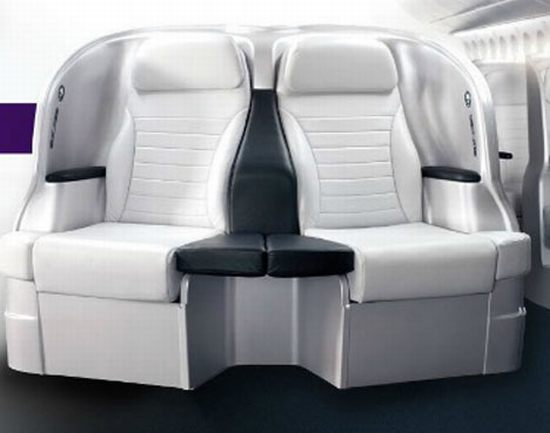 With the high-end on-board amenities being offered by the airliners from across the globe, there are no limits to luxury you can experience high in the sky. Every now and then, the airliners are coming up with custom designed interiors to lure more and more flyers. Designed by Air New Zealand, the Zenith seat aims to enrich the Premium Economy cabin customers with a Business Class-like experience. The innovative aircraft seat was originally designed as the 'SpaceseatTM' for Air New Zealand's B777- 300ER aircraft. Now, UK based aircraft furniture manufacturer Contour Aerospace has put it into production as Zenith seat.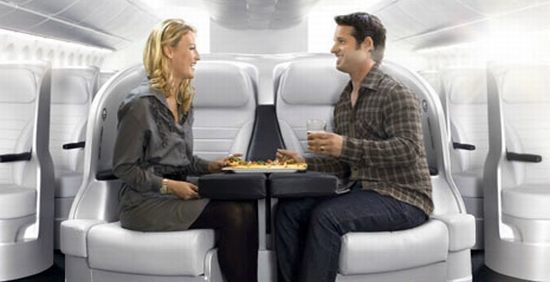 Promising more freedom and comfort for flyers, the Zenith seat enjoys an angled double seat in the center, which makes it ideal for two people flying together. Moreover, the single travelers also get a special option on cabin's outboard. There is the additional lounging space that gives Premium Economy cabin users a more luxurious and relaxed experience.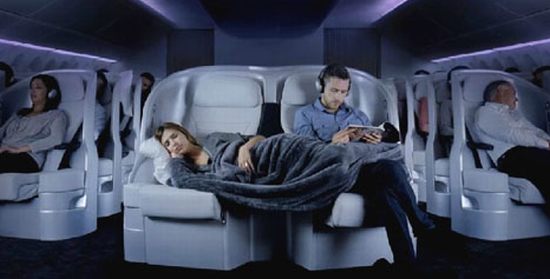 One of the major highlights of the Zenith seat is the multifunctional padded console that boasts armrest, improved seat surface and trinket stowage. Another amazing feature is the sturdy unitary construction, featuring a strong seat mechanism. Other highlights include swivel reading light, articulating 10.6-inch monitor, manual seat controls, USB port and an IFE handset. Further changes could be made to suit any airliner's liking.
Via: Core77