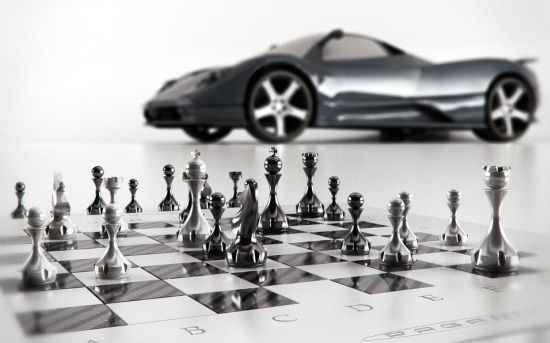 Pagani Zonda is the heartthrob of many sports car lovers across the globe. However, what we here are talking about isn't a sports car manufactured by Pagani Automobili but a chess set that matches the style of Zonda to bring the feel of autos to the classic game of chess. The stunning chess set that takes inspiration from Pagani car, Zonda CR12 to be specific, is the brain child of Andrés Morelli who developed it in 2004 for Pagani Automobili through an Italian agency, Arteimmagine.
Binding an auto nerd with the game of chess, the Pagani Zonda chess set takes many elements of CR12 like control sticks and radial machinated with six notches around to name a few and thereby introduces a formal design language which, like Pagani Zonda CR12, is elegant and sophisticated.
On the top of this, the material proposed to create Pagani chess set is aluminum and carbon fiber – the same material that also forms the parts of the car. Each piece of the set is designed in absolute proportion to not only bring the royal touch to the chess players but also lets them imagine and make smooth yet sophisticated moves (like Zonda on road) in a battlefield of 64 squares.