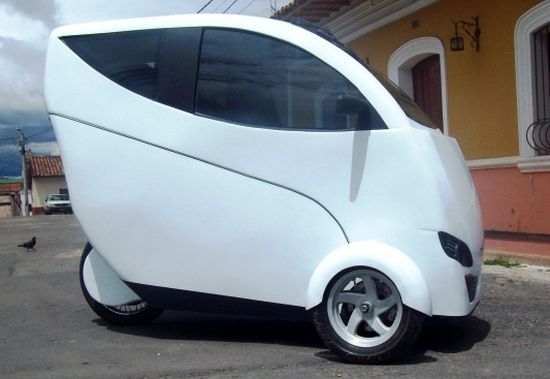 As the numbers of vehicles increase on road with each passing day, the space on the major cities across the world is cramped, resulting in not only regular traffic jams but huge noise and air pollution. In such a case, particularly when the sources of fuel are fast drying up, there is a dire need of vehicles that are light on environment, pocket and bear the futuristic design.
Keeping all these things in mind, Colombian designer Camargo Carlos Andres Rodriguez comes up with vehicle, dubbed City Car RC1.  The concept RC1 City Car has almost all the features and flaunts the futuristic design, it's agile, easy to ride with great handling capabilities. With low maintenance costs, low fuel consumption, it's light on pocket as well as environment.
The compact City Car RC1 with tandem seating order to comfortably seat two passengers with more safety features than a motorbike. The deal car for future city roads, the compact RC1 City Car is available in electric only or gasoline only versions to choose from which further adds to its overall features.