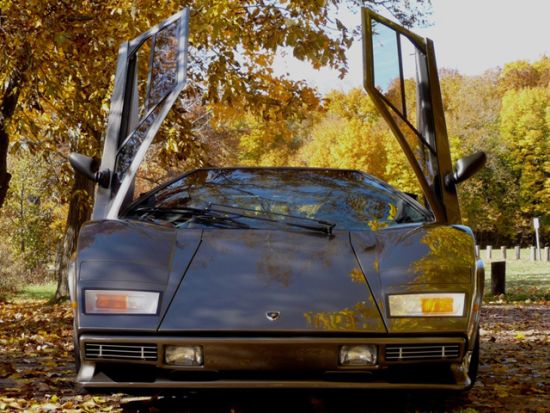 There is no better way to create something on your own if you can't buy it. However, before you endeavor to create something with your hands than to save for years and buy it, you need to have skilled hands and, above all, a healthy imagination. This is something very true about Ken Imhoff who spent 17 long years to build a Lamborghini Countach in his basement.
After long years of building his dreams into reality, Ken finally finished work on the car that he calls the 'Bull in the basement' in 2008 and what a fine piece of Countach he has finally come up with. What is even more remarkable is the fact that he hasn't used any donor car but chopped, molded and created every part of it from aluminum with his hands, apart from the 351 cubic-inch V8 engine sourced from Ford which is aligned with a ZF five-speed manual transmission.
The car was built in the basement and Ken has to break the wall in order to drive it out. Unfortunately, as per Ken, he couldn't provide it the care it asks for. As a result, he has put his dream car on eBay for the highest bidder. The current bid, at the time of writing this article, was at $75,900. If you have some more cash around and that's only getting dust, you can be the prized owner of this beautiful, handmade example of Lamborghini Countach.