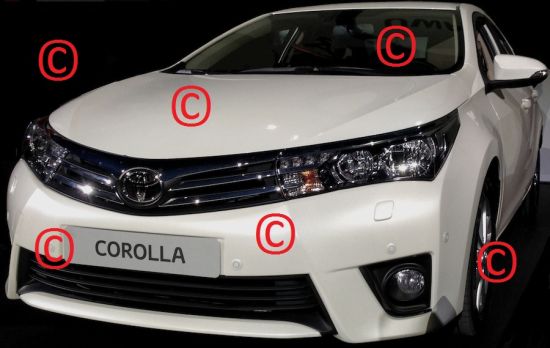 The first images of all new Toyota Corolla leaks online through a forum that claims it's a 2014 Model. The images give us, little if not complete idea, as to how the 2014 model will look like. What appears to be the production model of the four-door variant of Japanese automaker top selling sedan, the images appear from Poland completely exposing the exterior design of the latest Corolla model.
Inspiration seems to come from Toyota Corolla Furia concept revealed at Detroit auto show, the images of 2014 Toyota Corolla, though, don't confirm if the model is for US or any other market as Corolla models differ for every continent. However, we assume that it's a European model for images come from Poland.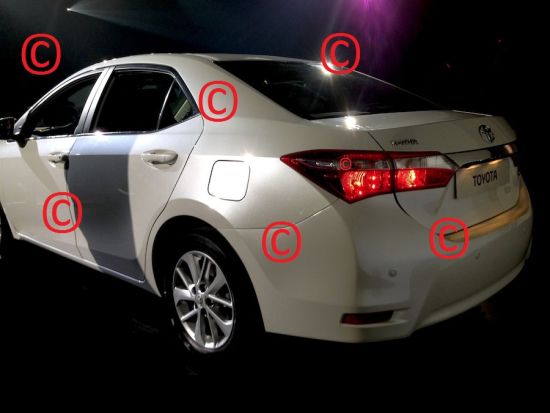 Showcasing Toyota's new design language which is evident from the hard edged headlights meld into horizontal grille, broad lower intake, fog-lights at extreme ends, front and rear bumpers as well as bonnet, wheel arches with sharp panel creases makes it differ from the outgoing model.
However, this surely doesn't mean there are no traces of outgoing model as you can find the same horizontal tail lights and adjoining chrome bar. However, there is no word from Toyota on this development and details like when the car will be released officially and when it will go on sale. But we assume that five door variant is to hit some markets across the globe by the end of 2013. Therefore, these details remain merely speculations sans any authenticity.