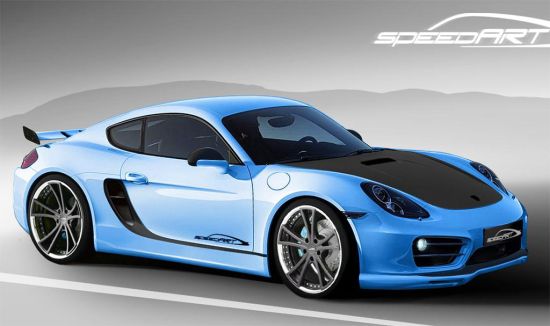 No matter how perfect a car is made design and performance wise, but aftermarket specialists find ways to make them look and perform better. Working on the same lines, German tuner, SpeedART, has revealed an aftermarket program for a car as immaculate as Porsche Cayman. The program is called the SP81-CR and will be premiered at the upcoming Geneva Motor Show.
SpeedART offers three power upgrades through SP81-CR that can upgrade the power to 345 hp, 360 hp or 400 hp. The Cayman engine that SpeedART is to use is mid-mounted flat-six engine. The tuner didn't mention as to how it will make Cayman produce those extra ponies or whether the tuning program concerns base Cayman, the S Model or both.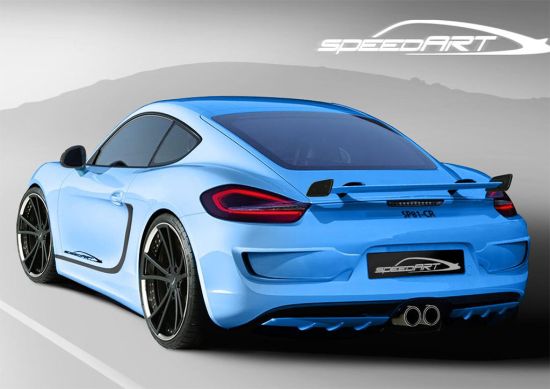 However, we assume that the extra power is to come by reprogrammed ECU, sports exhaust system and, probably, modified intake. You can also find an adjustable sport suspension for front with or without lift system. SpeedART's program for Porsche Cayman also includes new body kit that includes newly designed rear bumper with integrated diffuser, a bicolor design that includes front spoiler, rear wing, newly designed side panels and carbon fiber made retro bonnet with large air vents.
German tuner will also offer a number of interior upgrades. There is no word as to how much the tuning program will cost to the possible customers. It is expected to come with its unveiling at the 2013 Geneva Motor Show.