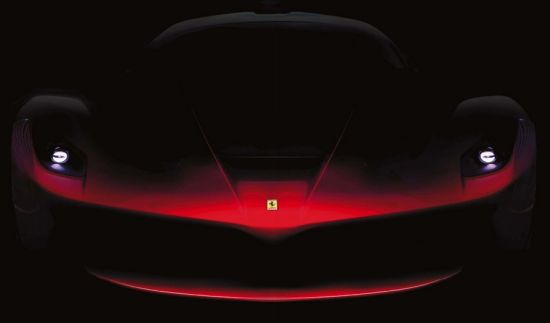 Ferrari Enzo successor aka F70 which is internally known as F150 is in news for a long time. The initial details of the most powerful street legal Ferrari till date was reveled in November last year followed by two teaser images of the hypercar in December the same year. However, Ferrari confirms to the delight of its fan on its Instagram account that the brand will reveal Enzo successor at upcoming Geneva Motor show.
With the confirmation, comes a clearer image that resembles to what we saw in the teaser image earlier.  Described as HyperFerrari, the most power prancing horse to come equipped with F1 technology and will be as fast as around the corners while at the same time developing the downforce as a real F1 car does.
Under the hood will be a refurbished 6.3 liter V12 powerplant from F12 but its output has been increased to a whopping 800hp. The V12 engine is further supported by an F1 derived KERS System that will add 150 more ponies and 200 lb-ft of torque from an electric motor to take the power tally to a staggering 950hp.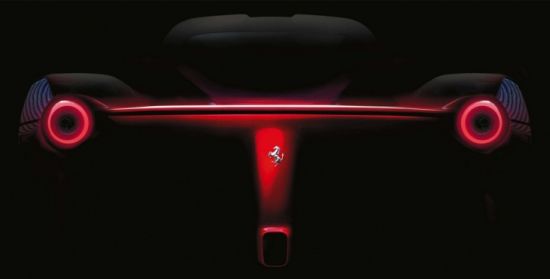 The supercar is expected to weigh around 1300 kg and to get a sprint from a standstill to 62mph in 3 seconds, with its top speed 230mph. Talking about its performance on Nürburgring, it is expected to lap the track in less than 7 seconds.
That being said, we would like to draw your attention to another case related to this news. It was reported that Ferrari uploaded the F150 image on Instagram. Jalopnik, however, claims to have a word with Ferrari and the brand denied they have an official Instagram page which puts question mark on the present development. It remains to be seen if the fans will get an eye on the upcoming Ferrari hypercar at Geneva Motor Show. Keep your fingers crossed. We will keep you posted on the latest development on the same.