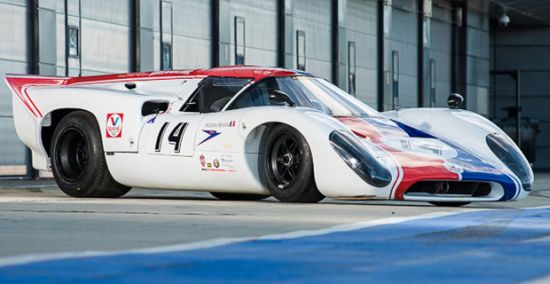 Any car having 'King of Cool', Steve McQueen's name in the ownership history makes it legendary and coveted among the classic car lovers. If you are one his fans, then you have a bright chance to own this Lola T70 MkIII B from his cult classic movie 'Le Mans'. Bearing chassis number SL76/141, this 1969 built Lola T70 MkIII B is one of three T70 used in the movie other than two MkIII's.
Other cars that were used in the movie include Porsche 911 that the movie opens with, Porsche 917 that the movie is centered around and a handful of Ferrari 512s. The iconic car with rather a crash history, this particular T70 MkIII B was painted yellow in the movie and was numbered 11. Later on, it was painted in Gulf Livery before being crashed in the barriers in the movie.
However, it was reconstructed with a new engine, transmission and full FIA certification to had a full racing carrier in Europe. This vintage movie car is to hit the blocks at Silverstone and expected to fetch somewhere between £570,000 and £650,000 (which roughly amounts to USD 1 million) when the hammer finally falls. The price tag doesn't seem too much owing to its rich history and Steve McQueen being in its ownership history.