Take on whatever the trail brings. Whether your Jeep Wrangler was born for off-road exploring or sticks to the asphalt as it navigates busy city streets, find out how you can increase fuel efficiency with a range of replacement parts and aftermarket accessories. Find out how the latest Jeep Wrangler catalytic converters and high-performance exhaust systems can take your Jeep to the next level.
Tune Up Your Catalytic Converter
Your catalytic converter is an integral part of your emissions control system. Without a catalytic converter, your Jeep would be pumping out harmful emissions as it cruises down the highway or an unmarked trail. After years of rugged driving, your catalytic converter may be clogged, damaged or simply operating inefficiently.
Find the best catalytic converters to reduce your emissions and improve your fuel efficiency. Some OEM catalytic converters reduce your fuel economy and hold your Jeep back. A race-ready converter balances the need for speed with a health-conscious emissions system.
While a catalytic converter does decrease your fuel efficiency compared to driving cat-free, you should always replace your catalytic converter and ensure you have a clean, effective one installed. Driving without a converter is not only illegal, it's also bad for the environment. Choosing a high-performance converter gives you the best of both worlds.
Replace Your Air Filter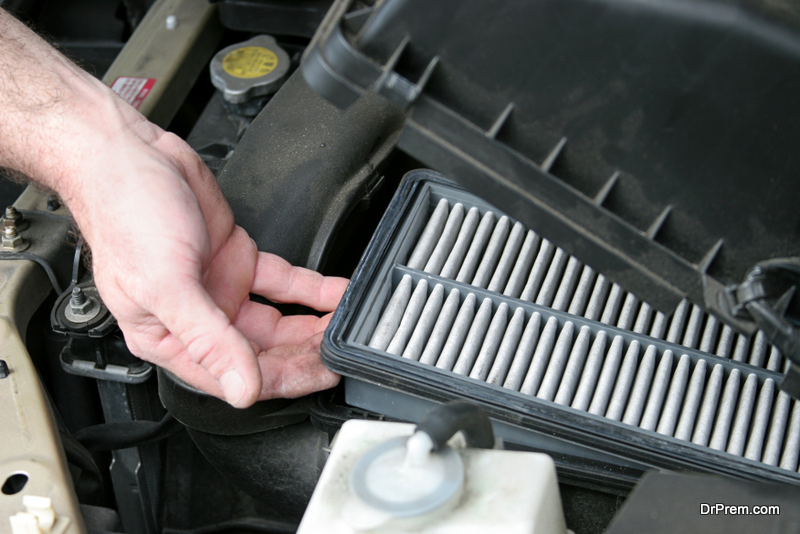 When was the last time you checked your air filter? While the latest and greatest aftermarket exhaust systems may be a thrilling way to increase your fuel efficiency, sometimes all you need is a clean filter. A clogged air filter will affect your air/fuel ratio and lower fuel economy. Clean or replace your filter to clock more miles before your next fuel change.
Be sure to check the lifespan of your new air filter. Inexpensive filters may seem like a great deal, but they may be rated for a shorter period. Check to ensure you choose the right filter for your particular make and model of Jeep. Even if you choose the best filter on the market, you should be routinely inspecting it for damage or debris.
Complete Aftermarket Exhaust System
When it comes to improving the power and fuel economy of your Jeep Wrangler, sometimes you need to go big. For the best way to improve your fuel efficiency, horsepower and add a killer sound to your Wrangler, check out the latest in aftermarket exhaust systems.
Compare exhaust systems to find the best for your engine. Don't assume that a larger exhaust is always better, but compare the airflow, horsepower and fuel efficiency specifications of each exhaust option to find the one that fits your needs. Shop based on the year, make and model of your vehicle to be confident you found the right replacement for your OEM exhaust.
A new exhaust system will give you the airflow you need to revv that engine and see what your Wrangler is capable of. Select an aftermarket brand that is compatible with your Jeep and offers race-ready performance. From the best Jeep exhausts to a new UTV performance exhaust keep your favorite off-road vehicles and daily commuters moving forward with power and efficiency.
Article Submitted By Community Writer