Owning a motorcycle is a lot of fun. There's nothing quite like hitting the open road on a gorgeous day. However, while your motorcycle is great now, there are some things you can do to make it more enjoyable. Here are 7 ideas to make riding your motorcycle just a little bit better.
1. Get a More Comfortable Seat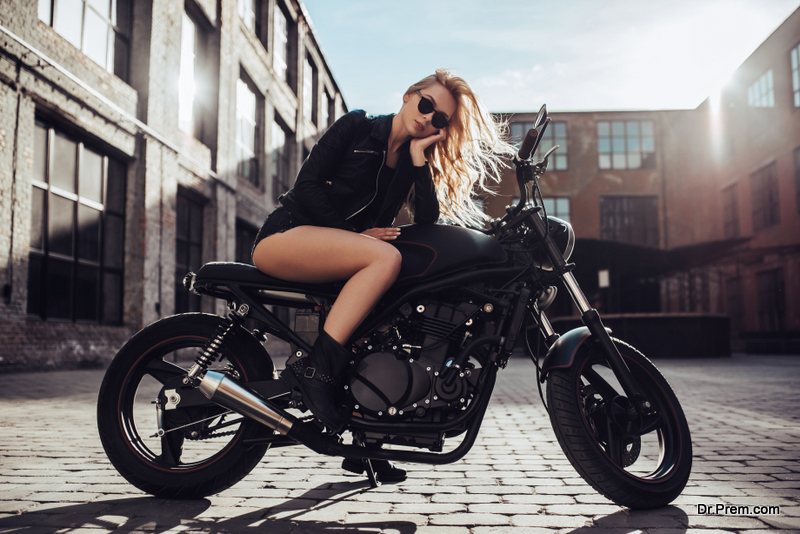 If you're going to be spending more time on your motorcycle, you'll want a more comfortable seat. Many motorcycles come with seats that are less than ideal. This is especially true if you buy a motorcycle used, where the seat will have become worn down over time. Luckily it's fairly easy to upgrade your seat. All it takes is getting yourself a new seat and swapping it in for the old one. Before long you'll be nice and comfortable as you cruise down the highway.
2. A Speaker System
Many motorcycles come with speaker systems built into them. However, some of them are not very good. If you're having trouble hearing your music as you ride your motorcycle you should look into getting a better speaker system. This is another upgrade that's rather affordable and you may even be able to do it on your own. Don't settle for straining to hear your music as you drive your bike and get a new speaker system as soon as you can.
3. Adjusting the Handlebars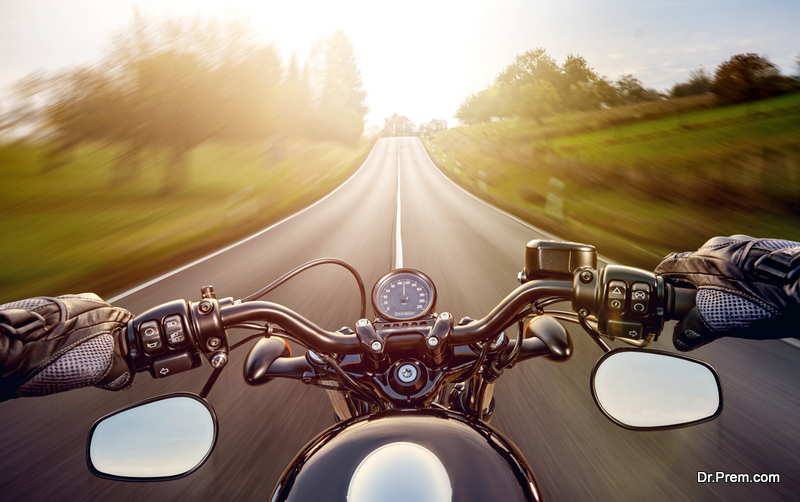 The location of your handlebars plays a big role in determining how comfortable your bike is. Too hire or too low, too wire or too narrow, and your arms will quickly become cramped and tired. If you find that your arms are not in a comfortable position while riding you should look to adjust the handlebars. This could mean adjusting your existing set or installing an entirely new set. For example you could replace your low-riding handlebars with something higher up. Take a look at this motorcycle handlebar guide for some more information.
4. Changing the Appearance
While making your motorcycle more comfortable will certainly make it more enjoyable, sometimes you just want to change up the look. No one wants to ride around a motorcycle that is all scratched up or in an ugly color. If you don't like the way your bike looks, make some changes. Have it painted a new color or get some new tires.
For example, if you're driving a Harley, you could get some Dunlop Harley tires. New tires come in all different kinds, and best of all you get to make your motorcycle safer while also improving the appearance. Take some time to really examine your bike and think about which spots you'd like to change the appearance of.
5. Find Fun Places to Ride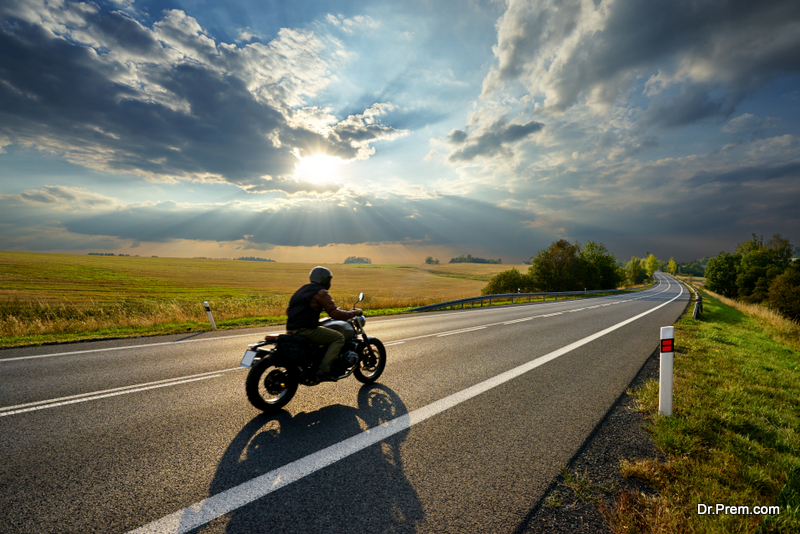 No matter how many changes you make to your bike, it won't matter much if you don't have a fun place to ride. Driving it around town will quickly lose some of its excitement. To make your bike more enjoyable, take it on some fun trips. These are the top spots to drive your motorcycle in the United States. See if any of them are near you, and if so, make an effort to get your bike out there as soon as you can.
6. Ride with Others
Another great way to make riding your motorcycle more fun is by doing it with others. Having friends or family members who also have motorcycles gives you someone to ride around with. You can then check out different spots together when the weather is nice. If you don't know anyone else with a bike, try making some new friends. Find local motorcycle hangouts and strike up a conversation about your bikes. Riding with a group is not only more fun, but it's safer too.
7. Stay Safe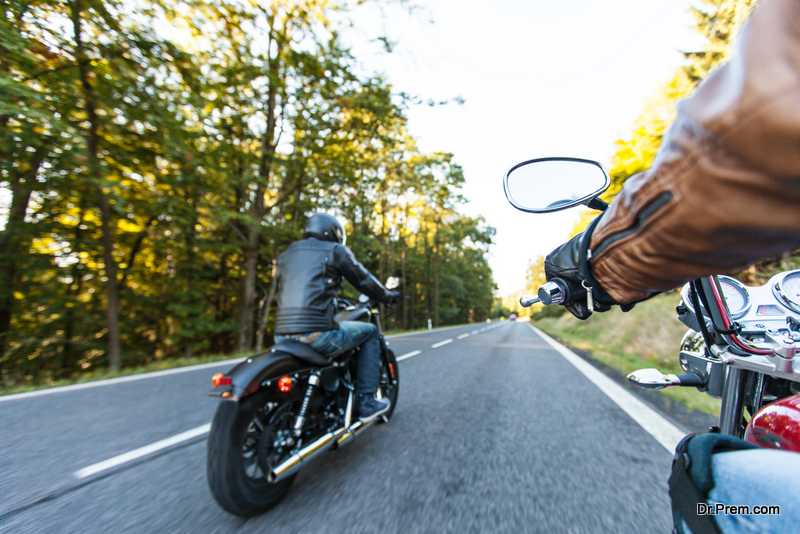 And finally, speaking of safety, you should do everything you can to stay safe while riding your bike. There's no quicker way to lose enjoyment for your motorcycle than getting into an accident. This will not only ruin your bike, but could cause long-lasting injuries to yourself and others. When riding, obey all the rules of the road and follow standard motorcycle safety procedures. It's also good to study up on the most common causes for motorcycle accidents. You may be tempted to let loose a little bit when you're on your bike, but it's essential that you keep safety in mind at all times.
Start Enjoying Your Bike Again
With a few simple changes you can make your fun motorcycle even more enjoyable. It's just a matter of changing up the appearance, making it a little more comfortable, and doing things like finding some friends to ride with. Hopefully this guide was able to spark some ideas in your head and before long you'll be out enjoying your bike more than ever before.
Article Submitted By Community Writer