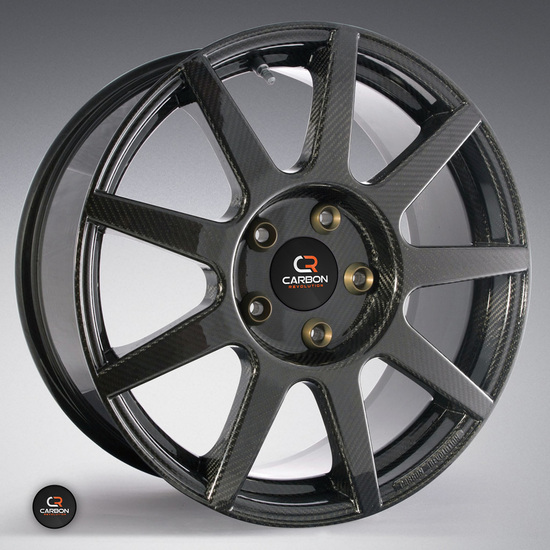 There is no need to introduce Carbon Fiber as lightweight material has long been in use for manufacturing car body parts, including wheels. However, the wheels that have been introduced to you so far might have been made of fauxber than real carbon fiber.
Well, that is not the case with one pictured above. The wheel you see here is named CR9 and is world's first one-piece carbon fiber wheel.  Creating such a wheel was really a herculean task but thanks to scientists, engineers, and industrialists who enabled Carbon Revolution to share its newest product with auto world.
Made of continuous fiber, CR9 wheels are pretty strong, and this feat has been achieved while combining advanced aerospace alloys with lightweight carbon. CR9 currently undergoes testing almost all over the world, including the famous tracks at Nurburgring, Hockenheim, and Route 66 out in America.
Well, the carbon fiber wheel is another corner stone in reducing the weight of the vehicle, as the current product is forty to fifty percent lighter than its aluminum rivals.  With the reduced weight, vehicle's acceleration, its braking, ride and handling and, above all, fuel economy is expected to improve considerably.  The product is believed to be available in the market by the end of this year.
Source: Carbonrev / Via: Autoguide