Your Ford Mustang is one of your prized possessions. When you get in it, you are reminded of all the fun you've had driving it and all the history of the name. You want to take care of your car. Doing some of the work on your Mustang at home can save you a little money and also deepen your relationship with your car. From air filters to auto lubricant, you may be surprised how much you can achieve.
What Is the Chassis?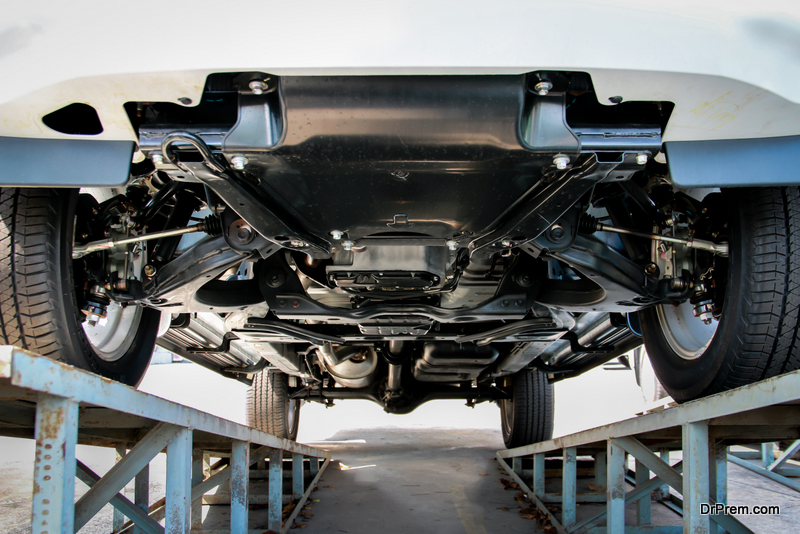 The chassis of a vehicle is the structural frame that provides much of the rigidity of the vehicle. Some trucks and SUVs (as well as older cars) are built with body-on-frame construction. This means that the frame is a mostly flat platform that looks almost like a subfloor. The body is then placed on top of the frame.
All Mustangs, including the original generation, use unibody construction. This means that the frame and body of the car are built together. Therefore, the frame is in the shape of the car without the body panels placed on top. The suspension and drive train connect to the unibody. These connection points are the most important to maintain.
Lubricating Your Chassis
To maintain your chassis, you will need to locate several chassis lubrication points and grease them. These include U-joints, sway bars, bushing, steering joints and suspension joints. Pretty much any moving part of your chassis or connection points should be lubricated. When you are done, the parts should be able to move easily. Make sure the car is in neutral as some components are connected to the transmission.
Some of these parts have grease reservoirs that make it easy to lubricate them. Other parts need to be greased directly. These parts may need to be disassembled. Fortunately, this does not add a lot of time to this process. With the right tools, even a relative beginner can be done in under an hour.
Inspection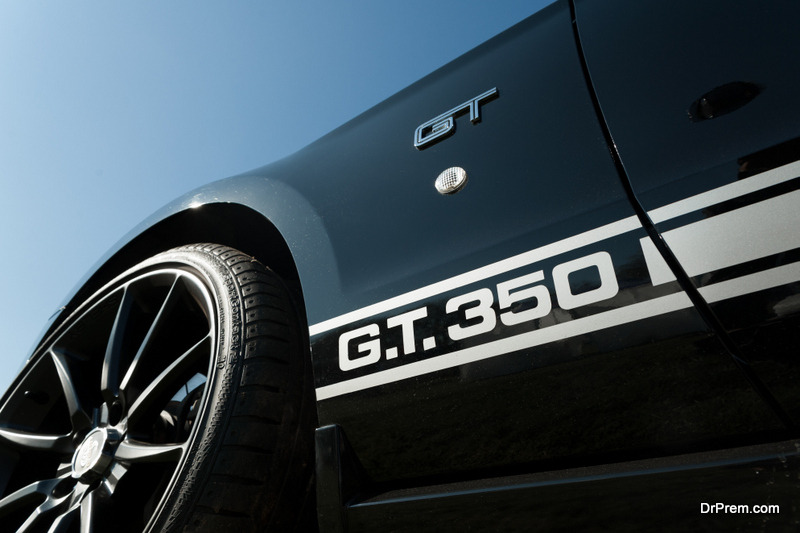 Since you have the car jacked up and you are working your way around the chassis, you should take some time to review everything. As you are disassembling components, look for anything that seems worn or broken. Also, keep an eye out for rust or corrosion. If you see anything that doesn't seem right, you may want to replace it right away.
To find the right parts for your Mustang, you can use a VIN lookup tool. Auto parts stores such as AutoZone have these, and they make finding the correct parts for your exact vehicle easier. As you may know, VINs are categorized by make, model, year and trim/engine. This allows the tool to easily analyze your VIN and figure out exactly which car you have.
Get Started
Show how much you love your Mustang by taking good care of it. Maintaining your chassis is relatively easy and just requires a few tools and a little patience. Make sure you put safety first when doing any work under your car. Get started today with a few tools and some auto lubricant. Soon you will be an expert on chassis maintenance.
Article Submitted By Community Writer