When it comes time to transport or ship your classic car, you're going to need to take into consideration the type of transport service that will safely get your car to its destination. There are two types of classic car transport services that you can choose from. There is open car transport and enclosed auto transport. Depending on your situation and the condition of the vehicle, the type of transport will determine the quality of service you receive.
What's the safest way to transport your vehicle?
There are many people who take interests to search out the safest way to transport their vehicle. If you have a classic car that is rare, and finding spare parts would be difficult, then shipping your classic car in an enclosed car carrier will be the best and safest way to make sure your car arrives in the same condition it was picked up. Enclosed Auto Transport companies provide higher insurance coverage that will cover your classic carin case any damages occur during transport.  There are times where shipping a classic car enclosed might not be needed. If the classic car is a project car and you are expecting to do a lot of work to the car once it's delivered, then shipping the car on an open trailer will suffice. The reason why you would want to use an enclosed car carrier, besides the higher insurance coverage, is because that service will help protect the car against all-weather elements. The last thing you want is to ship a classic car that was just painted and arrives with minor scratches from road debris.
Enclosed Car Transport Services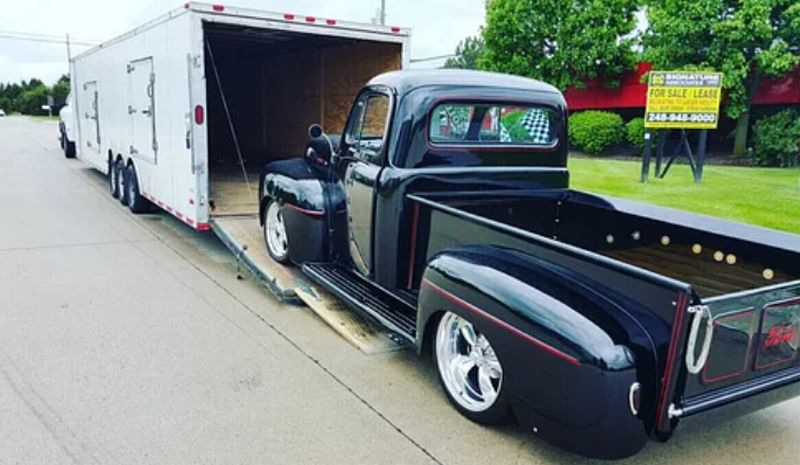 Enclosed car transport services are the type of trailer you see leaving classic car shows. There are usually two types on enclosed trailers. Hard-side and soft-side trailers. If you are looking to ship a project car but still want to ship via an enclosed trailer, then going with a soft side might save you some money but still offer the protection you might need to help protect your classic car during transport. Another reason why you would need to use an enclosed car transport company is because they are able to load certain classic cars that are lower to the ground. These trailers are designed to have their ramps close to the ground to load any vehicle that has a low ground clearance. Hard-sided enclosed car transport service provides great security and safety to interested people and resolves their worries to meet with their objectives. Know about Pros and Cons from reliable resources and make sure you know how to get your classic car transported by professional and reliable transporters.
If you have heard people talking about covered auto transport and be unsure whether there's any advantage of selecting such a service. Basically, it's just the same as enclosed auto transport, it's just that certain folks choose to give it another name. Whether you want to name it covered car transport or enclosed car transport, the final result is the same.
Trusts, skills, driving experience, road awareness and mapping techniques are all great skills transporters need to help reassure the customer that the vehicle will arrive safely and in a timely matter.
Article Submitted By Community Writer