When it comes to your car, the little things can make a huge difference when it comes to vehicle maintenance. Although a problem may begin as a small noise, drip, or rattle, it can grow over time to create a large problem and cost you big money. To counter the possible problems, here is a list of items you can quickly check that will keep your car safe and on the road longer.
1. Brakes
Even a small piece of grime or grit can impact your vehicle's hard-working braking system. The pads can easily become scored with small pebbles or pieces of rock because of the friction exerted when you apply pressure while stopping. If your pads become worn or are uneven, the rotors can also become severely damaged and will need to be repaired to keep your vehicle safe.
2. Fluids
Fluids are like your car's blood supply, so it is critical to keep the lubricants clean and at the recommended levels. Using the wrong type of oil, grease, or coolant can result in costly repairs and untimely breakdowns. Power steering and transmission fluid are also critical to a properly working engine and should be checked regularly. Each of the lubricants needs to be routinely flushed and refilled for long engine life.
3. Glass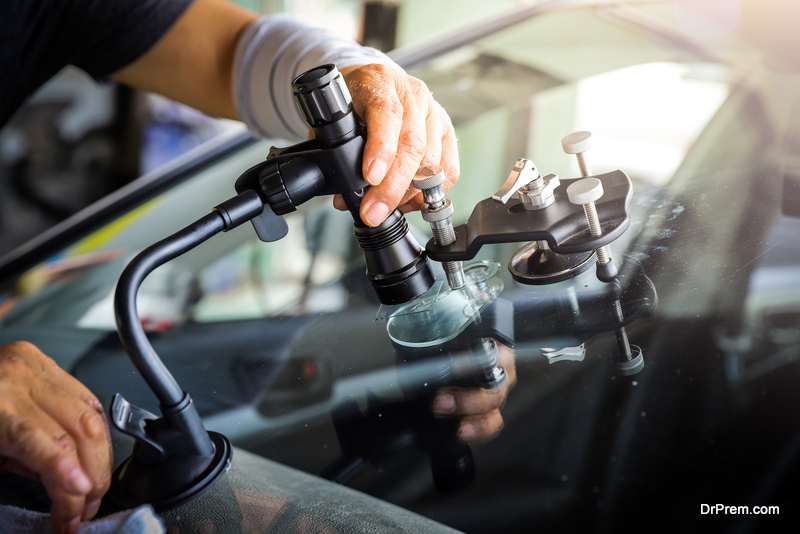 One of the most important ways you can keep rain, sleet, and snow out of your vehicle is by repairing window cracks and maintaining the seals around the car's glass. Anytime liquid drips into your car, it can invite the growth of mold and allow interior warping. At the first sign of an issue with your vehicle's windows, contact a car glass company to arrange for repair or replacement.
4. Engine
No matter how old your vehicle is, your engine needs regular maintenance. Some auto owners must secure their computer systems, while others must work to upkeep belts. The one thing all engines have in common is the thousands of moving parts that can get dirty or grungy, and then stop working; so, wash the surface regularly. Keeping your engine clean will increase the efficiency, but don't forget about changing the air filters, too. Proper airflow allows the gas to burn more cleanly, and that will save you money.
5. Battery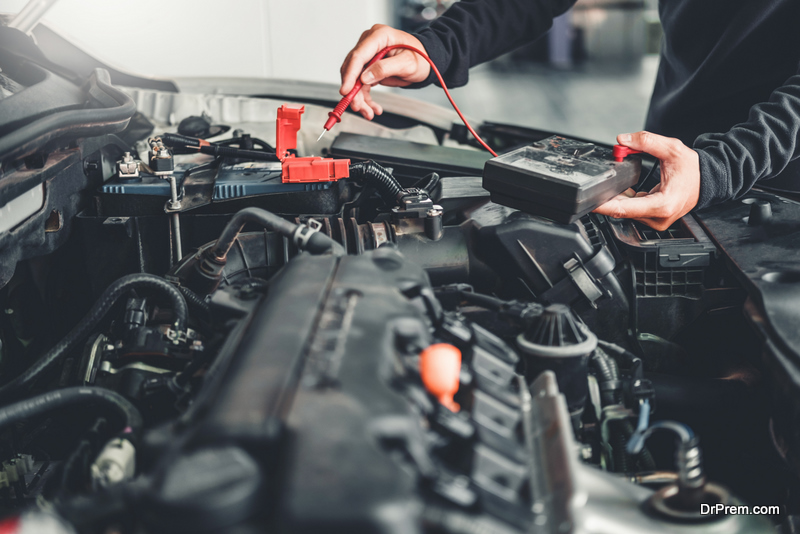 Corrosion between the battery terminals and your vehicle can be a common problem. Another issue with battery connections is when the cables work loose over time and lose the ability to provide the reaction needed to maintain the power in the system that allows the vehicle to start. If you see "green gunk" around the terminal posts or a bluish foamy substance on the inside of the connectors, disconnect the cables and pour a can of diet cola over each connector post. You can also clean the cables with the same coke product.
6. Exterior
As the wind whips past your car as you drive down the road, dirt particles cling to the exterior surface. That means that no matter what season you are using your vehicle, removing the dirt, grime, salt, or oils that accumulate can protect it from rust and corrosion. If you can find a car wash with an undercarriage service, removing the forgotten accumulation of under-vehicle-muck can lengthen the strength of the whole bottom of your car. In other words, you will be prolonging the life of your car's protective under-belly.
Too often, most people see or hear an issue with their vehicle and ignore it until the problem begins screeching or shaking the car. Keep your auto safe by taking care of the small issues as soon as you notice them, and you will help your vehicle stay on the road for much longer.
Article Submitted By Community Writer