It's only a couple of drinks, right? I'll still be able to drive, won't I? No one will ever know!
Sound familiar? Sadly, thousands of car accidents are caused by drink drivers every year, simply because for some reason, people still don't understand the risks involved. When you get behind the wheel after consuming too much alcohol, you're unable to make safe decisions, your reactions are much slower, your coordination is non-existent and you're more likely to fall asleep at the wheel or become distracted.
It's in these moments that other motorists and pedestrians are at risk of your selfish actions. It's easy to think that a DUI is just a small mark on your record, and no one will even know it's there unless you tell them. Sadly, that couldn't be further from the truth. Here we'll examine how a DUI will (really) ruin your life.
1. It stays with you
Don't be fooled into thinking that your DUI conviction will go away. When you're formally convicted, it's almost always there permanently. Click here for how long a DUI will stay on your record in the state of Texas. This means that if you were foolish in your youth, made a mistake and were caught drink driving, then this silly mistake could haunt you for the rest of your adult life, making everything from employment checks to your professional reputation incredibly difficult to control.
2. You'll always be "that" person
Whispers behind your back. People looking down their nose. Jokes at your expense. A lack of trust from the friends that stick around and the family members who still speak to you. No one likes a drink driver, whether you injured someone or not, if you've been caught putting others' lives in danger, no one will let you forget it. And bad news travels fast, so there's no escaping the shame of having to call a friend or family member to get you out of the drunk tank.
3. Your career is in tatters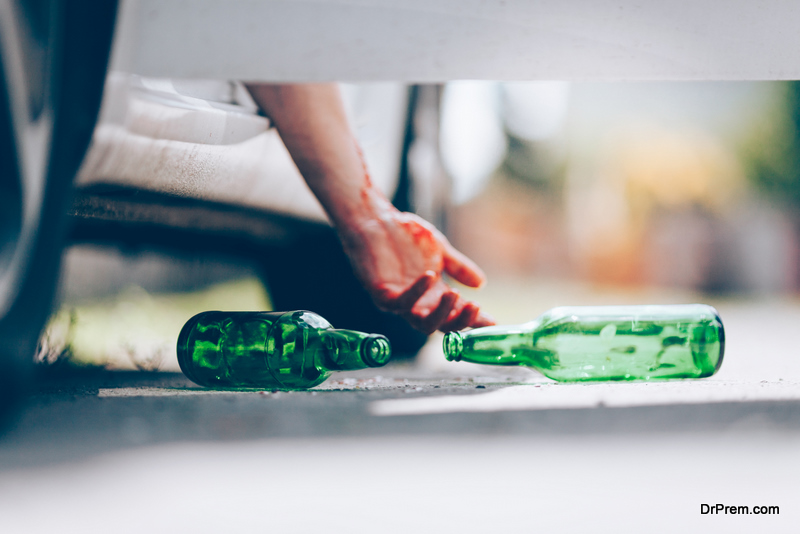 Whether you're a rising star in your chosen career, or you're looking for a job to make ends meet, a DUI on your record will certainly tarnish your employment and career prospects. If you're someone who drives for a living, then you'll no longer be able to do your job. If you're in a job of good standing then it may no longer be considered appropriate for you to continue. Or if you're looking for a source of income, your choices will be limited thanks to your DUI conviction.
4. Money (or lack of it)
As if the cost of driving wasn't expensive enough. After a DUI you'll have numerous court fees to pay for, your insurance premiums will rise due to being categorized as a "high-risk" driver. Even repairs to your vehicle, property, the cost of driving schools you must attend and the possibility of losing your job will be something you have to face – it's easy to see that a DUI just isn't worth it.
Finally, guilt
As a drunk driver, you're more likely to injure or kill someone. Imagine carrying the weight of what you've done with you for the rest of your life.
Article Submitted By Community Writer